Adolf Wölfli
1864–1930, Swiss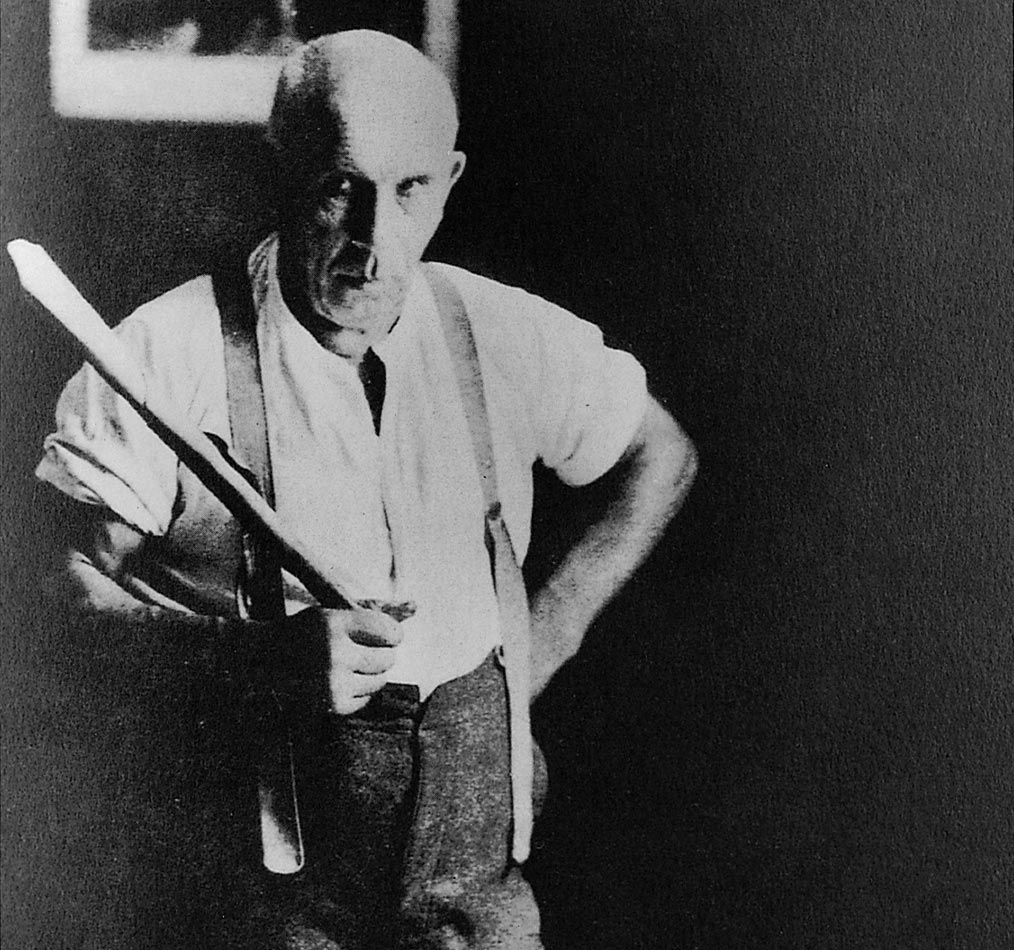 The graphite and colored pencil drawings of Adolf Wölfli center on the protagonist of his narrative, Saint Adolf II, along with snakes, rows of detailed patterns, text, and musical compositions that the artist played on a cardboard trumpet. His epic, The Saint Adölf-Giant-Creation, comprises more than forty albums of text and drawings that amount to about 20,000 pages. He also wrote and illustrated a nine-volume, 2,970- page semiautobiographical mythological work called From the Cradle to the Grave.
Wölfli was born in Bern, Switzerland. His father abandoned his family when he was five years old, and his mother died when he was eight. Wölfli faced harsh treatment working as a child hireling in Zäziwil but managed to do well in school, completing his basic education at the age of fifteen. After a failed romance, imprisonment for molesting a young girl, and a repeat offense, he was committed to the Waldau Psychiatric Clinic in Bern, where he remained until his death.
Dr. Walter Morganthaler, a psychiatrist at the clinic, encouraged him to make single-sheet drawings to sell so that he could buy more pencils and paper and the tobacco he chewed while he worked. Wölfli took the suggestion, calling these drawings his "bread art." Morganthaler published a monograph on Wölfli in 1921.
When French artist Jean Dubuffet visited the Waldau collection in 1945, he acquired a sheaf of Wölfli's drawings. That autumn, the drawings Dubuffet bought became the basis for the first solo exhibition of Wölfli's work, held in Paris. Years after his death, Waldau doctor Theodor Spoerri and his wife, Elka Spoerri, greatly contributed to the collating, transcribing, and exhibiting of his works and helped with his retrospective at Documenta 5 in Kassel, Germany, in 1972. Wölfli's works from Waldau and the Morganthaler collection were moved to the Adolf Wölfli Foundation at the Kunstmuseum Bern in Switzerland in 1975.
Portfolio of Work
Click Arrows to View More Artwork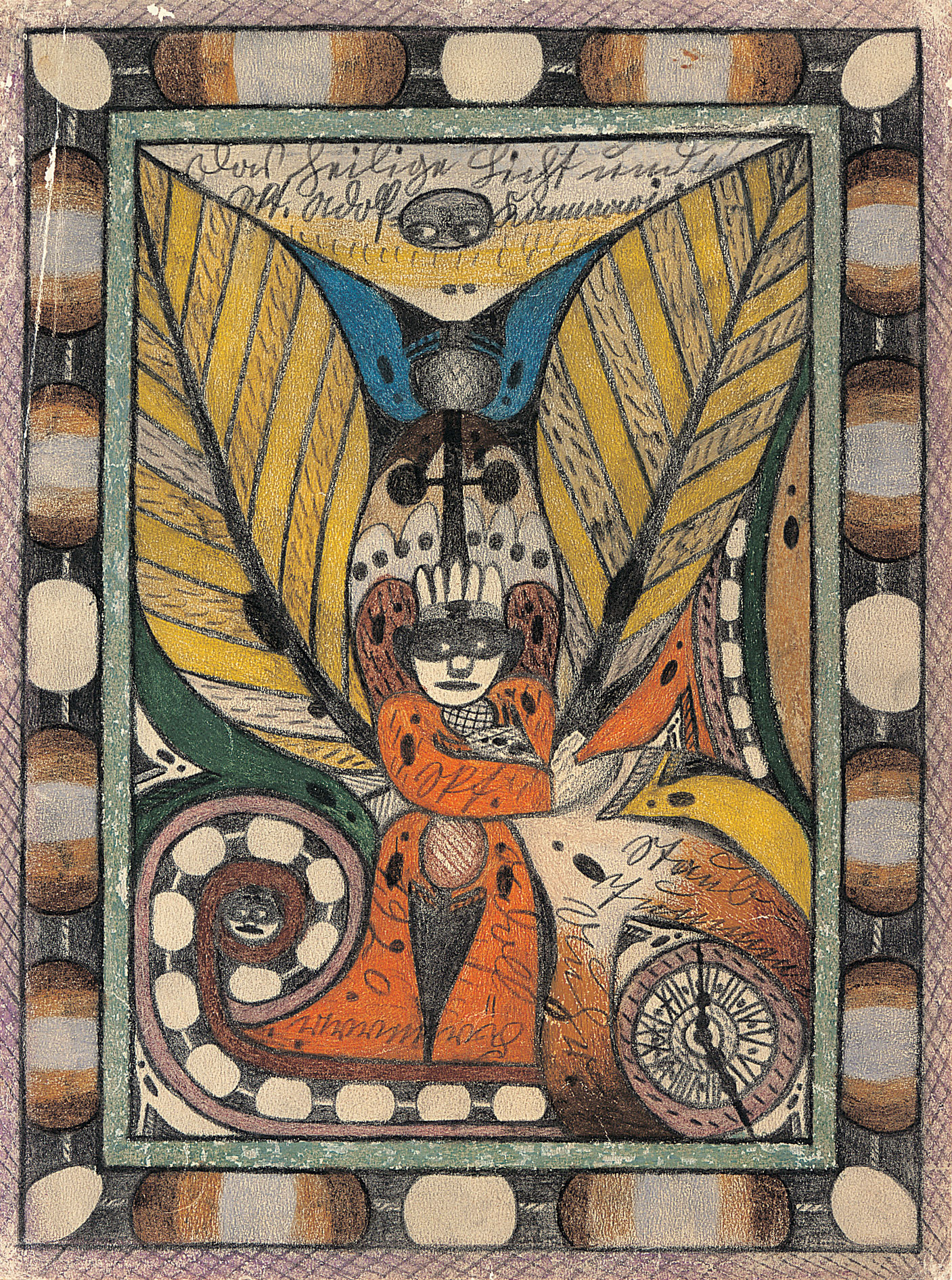 Angel, 1920
Pencil and colored pencil on paper
Swiss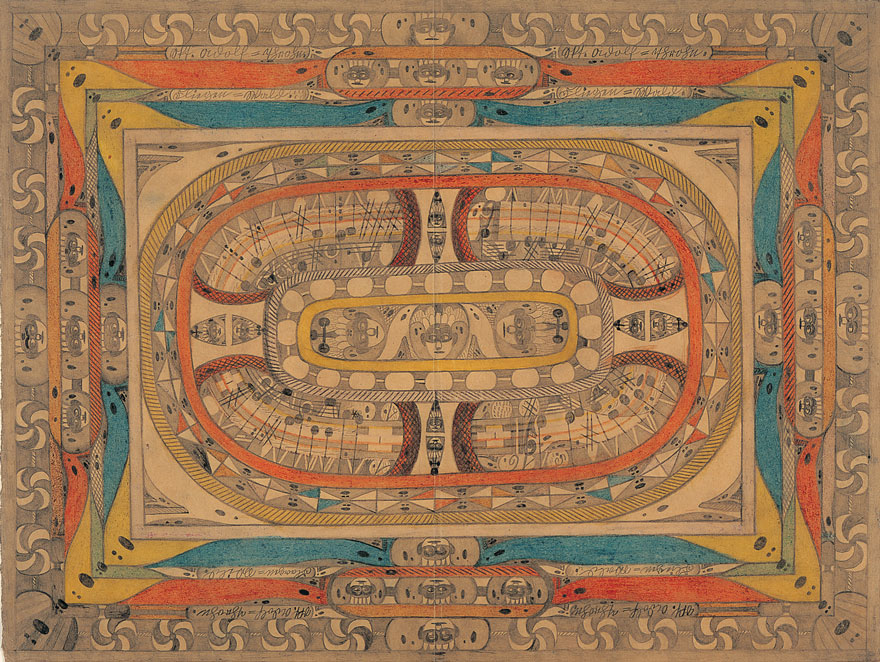 Fliegen-Wald, c. 1921
Pencil and colored pencil on paper
Swiss
Donated to the Milwaukee Art Museum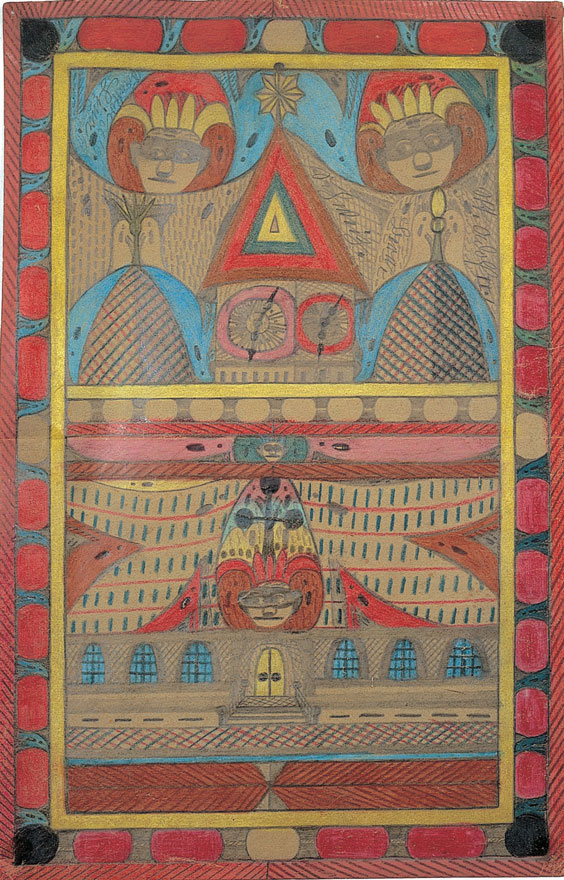 Breslau, Saint Adolf Castle, 1922
Pencil and colored pencil on paper
Swiss
Donated to the Milwaukee Art Museum