Here's some tips to make you a more informed art buyer, whether you're buying a few pieces for an efficiency apartment or you're shopping to add more to your art collection. I'd like to help you avoid mistakes that I made early in my collecting. But even after learning much from artists, dealers, curators, critics and other collectors, I still made mistakes. It comes with collecting.
My list of do's and don't may not be all-inclusive but it will put you on the path to more knowledgeable buying. For me, a home without art is incomplete. Having art I enjoy every day makes me happy. The every day aspect is important because if you can't stop to admire it once in awhile, perhaps you shouldn't have bought it. When I visit other people's homes, I call tell a lot about who they are, and maybe what they enjoy in life.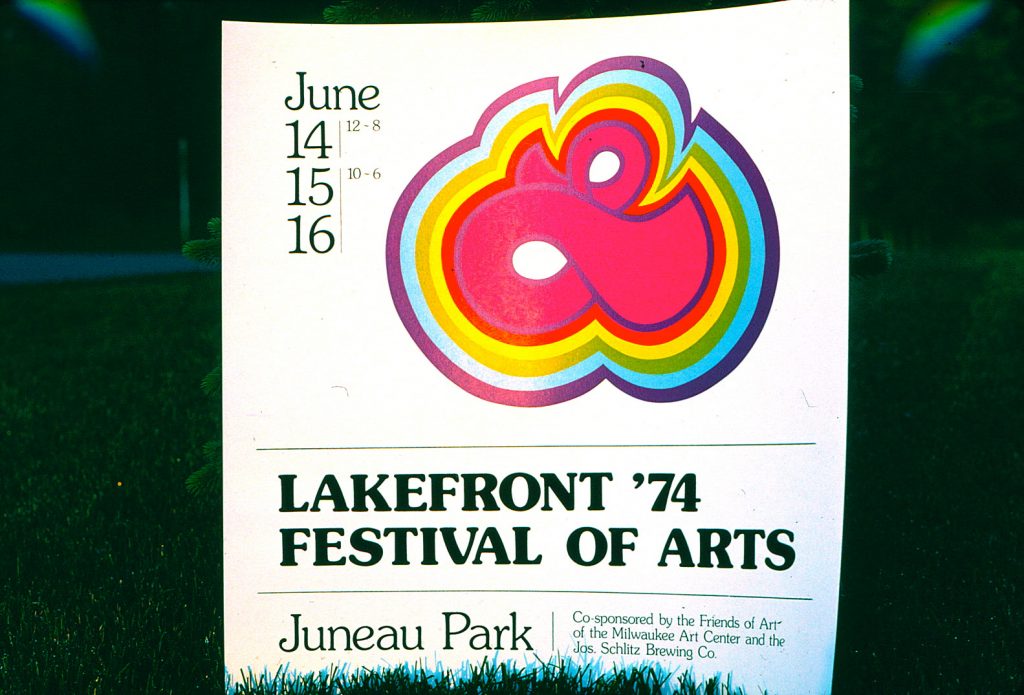 Focus on Quality
If you're a relatively new art buyer, one of the best places to buy art is "juried art fairs". The artists are accepted or rejected to the fair by a panel of academics or accomplished artists and other art professionals. So you will know that all the artists in the fair passed one level of review. My experience as a volunteer, more than forty years ago, at the Milwaukee Art Museum 'Lakefront Festival of the Arts', was a valuable learning experience. I asked artists about themselves, their art work, and what pieces they were most proud of. And even today, the entrepreneur in me asks, "How's business? How is this fair compared to others.?" Artists love to talk about their work and their business.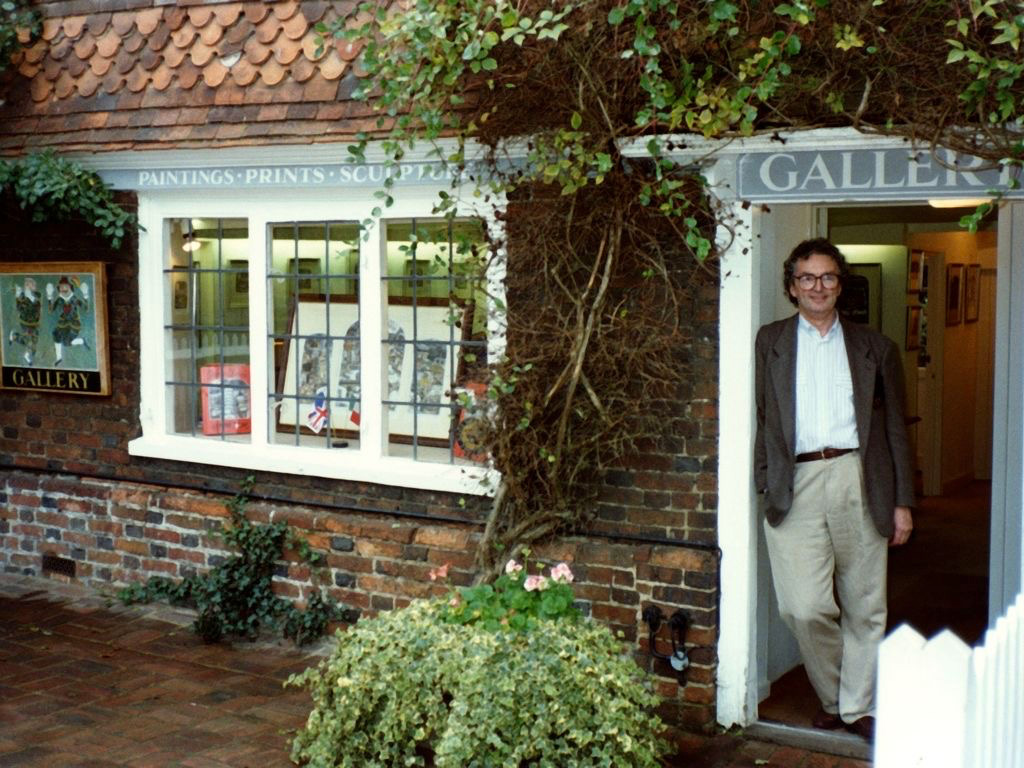 Once you have increased your collecting knowledge at juried fairs, you'll feel more confident when buying at art galleries and other venues. In my four-decades of collecting, I purchased hundreds of art works from 25 or more galleries in the US and Europe. But I knew them all and we had mutual trust relationship. When I walk into a strange gallery, I don't know the dealer, his or her reputation, and usually nothing about the artist and the value of their work.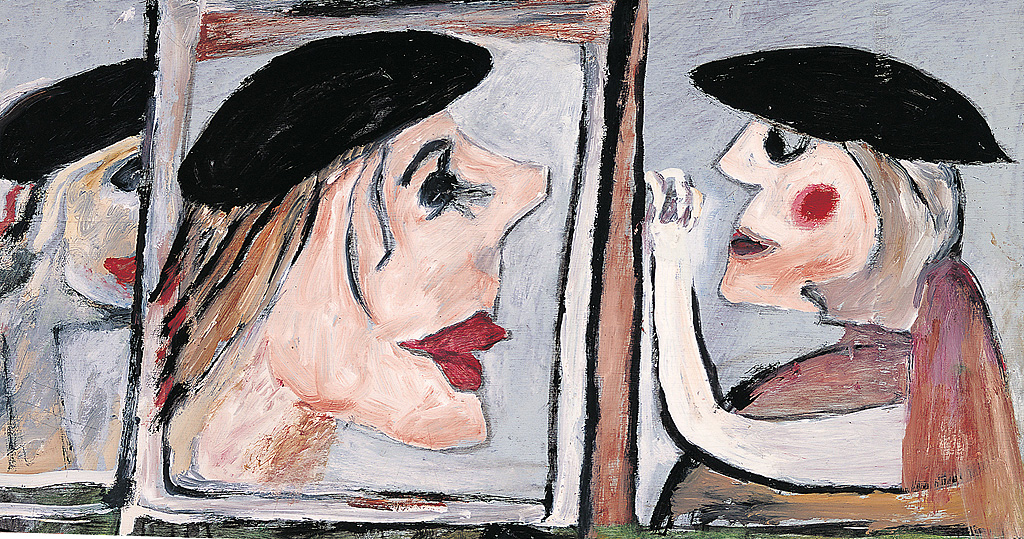 So do your homework before buying an expensive piece. Casual, less expensive impulse purchases are fine. I do it all the time.
However, I suggest you avoid the mass merchandising shows and the "starving artist" promotions. Much of the work is mass produced and/or over priced. And sometimes even questionable as to the alleged artist's involvement in making the art.
Buy the best you can afford
If you're on a limited budget, it's better to buy one really good piece rather than two of lesser quality. And keep in mind that art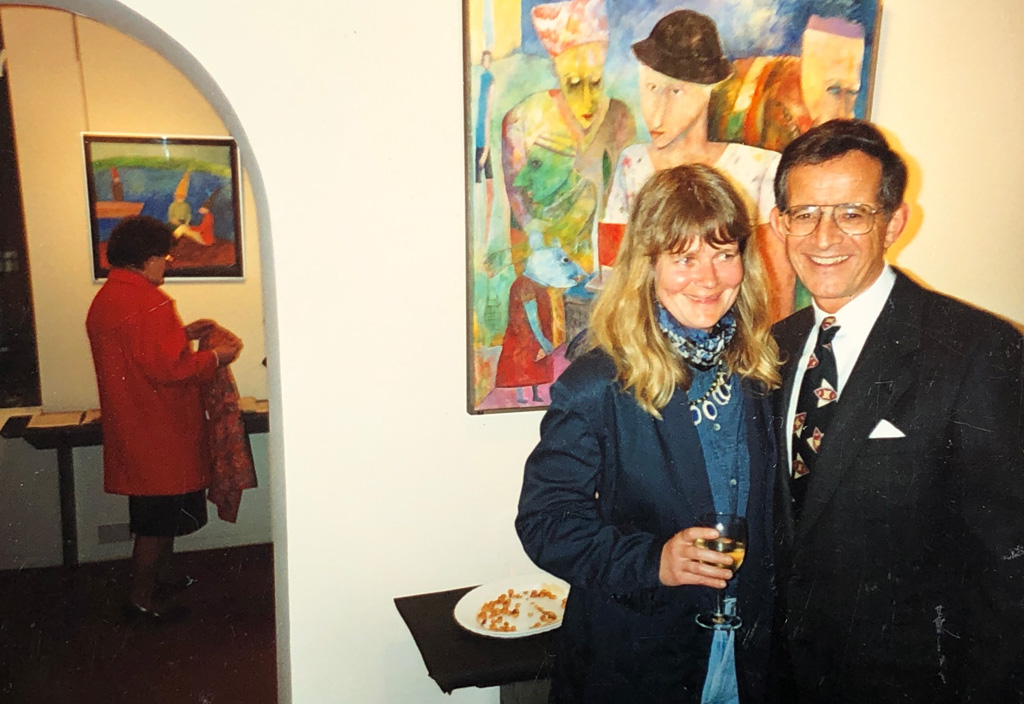 should not be sold or purchased 'by the inch'. Some of my favorite works in my collection are very small, rather expensive, but I love them. They're also nice for tucking into small spaces.
Buy what you love
This is very important. You will be very proud that it was your choice. Go with your heart on this one. Don't let others talk you into buying something you're not sure of. If you have to think about a work too long, you may not like it when you get home. And, if you've talked to the artist about his work, you can relate some personal information to your friends when they visit. I can relate many stories about meeting artists and what I admire about their work. I also take photos of the artists, which help me remember them and the stories.
Caution on buying primarily for color
Buying expensive art to match your sofa or anything else in your home is not a good idea. Good art will outlast the sofa. If I like a work of art, regardless of it's color or subject matter, I'll find a place to hang it or place it.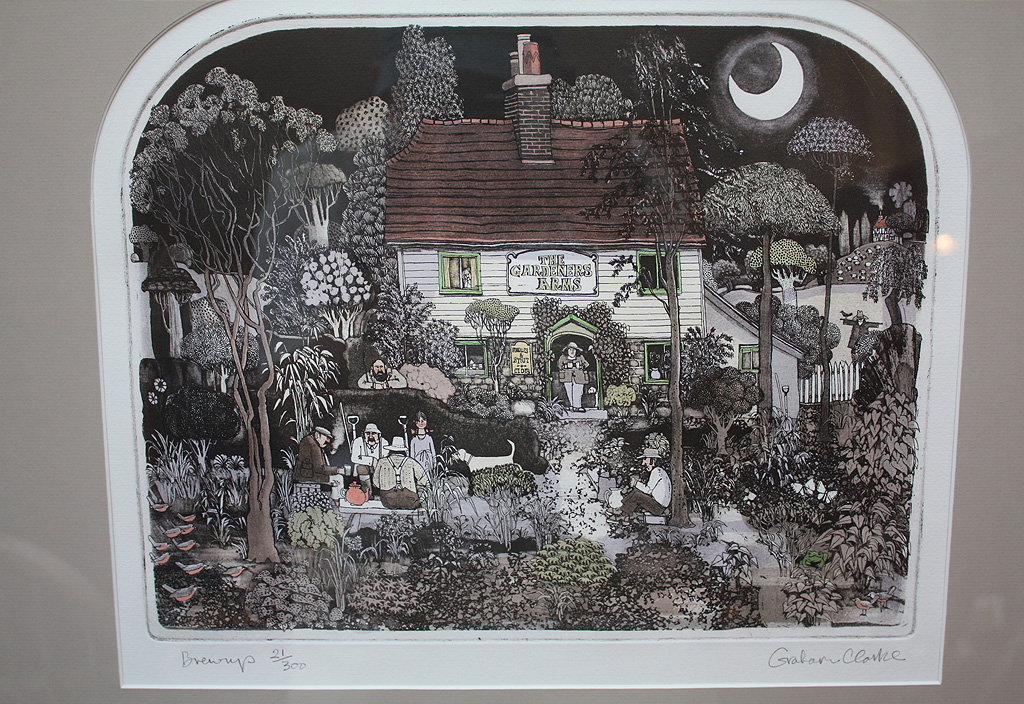 Original art work versus re-productions
"Original" means a unique one-off print, oil, acrylic, watercolor, etching or drawing made by the artist's own hands, not a reproduction. Most painters sign their name with paint in the body of the painting. With a drawing, the artist will usually sign below the image with a pencil. Print makers will sign both their name and edition number below the image in pencil. A reproduction is no more than a picture of a picture, which did not involve the artists hands. Even if an artist signs the reproduction, it isn't worth any more than a poster of a pop star. In my twenties, with little extra money, I had a reproduction of a Picasso and some famous Impressionist artists on my apartment walls.
Buying art as an investment
As they say in the movies, "Fuggedaboutit."
Much art depreciates because it goes out of fashion, or there are no buyers for it. And then there's the dealer markup. The art dealer's share is usually 40% to 50% of the sale price, and the artist gets the remainder. So when you leave with your new art work, it's already worth much less to another buyer. Of the hundreds of museum-quality art in my collection, perhaps 10% have appreciated substantially. Most may go up in value by about the rate of inflation, as was determined by a recent national survey on art appreciated values.
Building a truly unique collection
Whether your collection is eclectic or specialized, it should be a reflection of your personality. It doesn't matter what anyone else thinks, they aren't living with your art. I've seen eclectic collections that look wonderful, even though they may be of various styles, genre, shapes and colors, two-dimensional or three, they seem to have been well thought out with a vision in mind. It's obvious that the collector bought only what he or she liked. An observant art lover will notice it. I do, and I compliment the collector.
Other fabulous collections I've viewed have been of a general category, such as contemporary, modern, abstract or a particular slice of one genre, or even a very a narrow focus on artists from a specific region or era.
The Anthony Petullo Collection is unique because it is predominately 2/3 European and 1/3 American self-taught and outsider artist. I made the decision in 1990 that this would be my focus and I wouldn't be distracted by buying outside of that vision. Every piece I acquired had to be the best of an artist's work that was available. I bought multiple works by some artists because I couldn't show the scope of the artist's work with just one piece. That collecting philosophy became especially important when I decided most of my collection would be donated to one or more museums.
Interestingly, according to the Association of Art Museum Directors, "More than 90% of the art collections held in public trust were donated by private individuals." Most museums don't have an endowment large enough to buy what individuals donate.
What is Provenance?
Provenance means "the source of origin." In art, it's simply the chain of ownership from the artist to today. Provenance is important when buying an expensive artwork from anyone other than the artist or the artist's dealer. There are excellent forgers duplicating works of art, worth a few thousand dollars on up to millions, who can fool the best authorities. And proven provenance can assure you that you're not buying stolen or confiscated art.
Anthony Petullo
The Anthony Petullo Collection of Self-Taught & Outsider Art
October, 2020