Anne Grgich
1961 - , American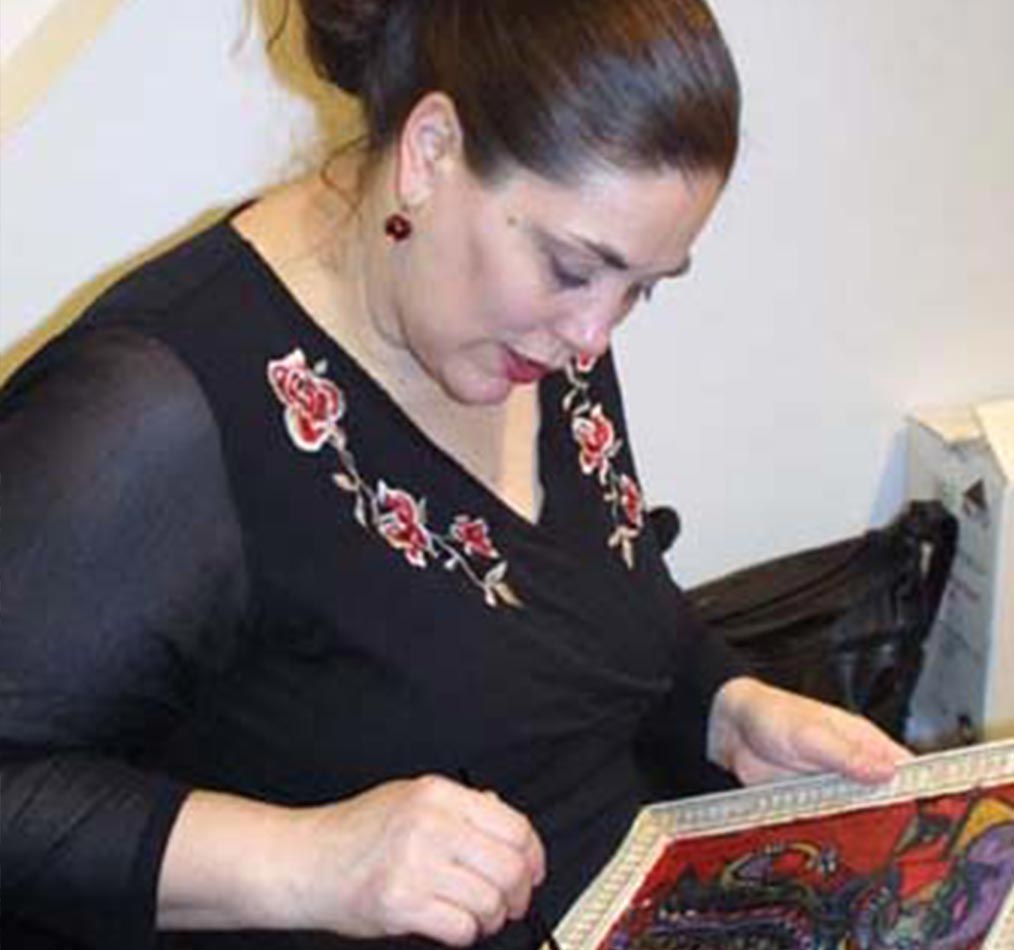 Anne Grgich collects books from the 1950s, on which she paints colorful portraits. These faces are composites of women she has seen in passing, represented with swirling circles for hair, wide eyes, and exaggerated eyelashes. She invents imagery via the generative process of doodling. She started filling books with poetry and sketches as a child and spent hours writing stories and making found-object assemblages, a precursor to her mature sculptures, at her father's workbench.
Grgich was born and grew up in Portland, Oregon. She began to paint and collage when she was fifteen years old. In 1981 she was in a car accident and spent two months in a coma. When she woke up, she had to relearn, over a period of ten years, much that one learns during childhood. Faced with continued misfortunes, she joined a cult and then a punk rock group involved in drugs. After a failed marriage resulting in the birth of her son, she severed her relation to these groups. She attended two art schools for one semester each, then worked at a pizzeria, whose manager encouraged her art practice.
Grgich responded to materials at hand, painting on furniture, linoleum tiles, old records, and twenty-five- foot canvases provided by her friends. Later she sought out specific images from art and antique magazines, cutting these out and arranging them by color to make a palette for her collages. Her work can be seen in dozens of collections, exhibitions, and publications, and she continues to teach throughout the United States.
Portfolio of Work
Click Arrows to View More Artwork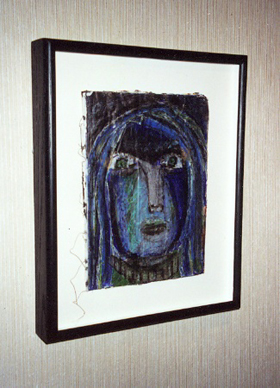 Cerulean Princess, 1992
Crayon, acrylic, and collage on paper
American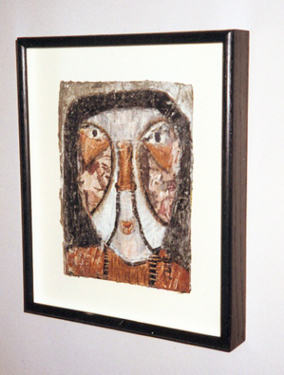 I Am of Two Minds
Crayon, acrylic, and collage on paper
American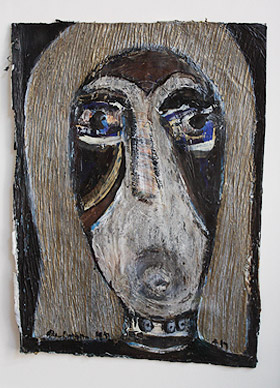 Untitled, 1992
Crayon, acrylic, and collage on paper
American
Book #6 Elementa, 1994
Acrylic, and collage on paper
American
Donated to the Milwaukee Art Museum