Bronisław Krawczuk
1935–1995, Polish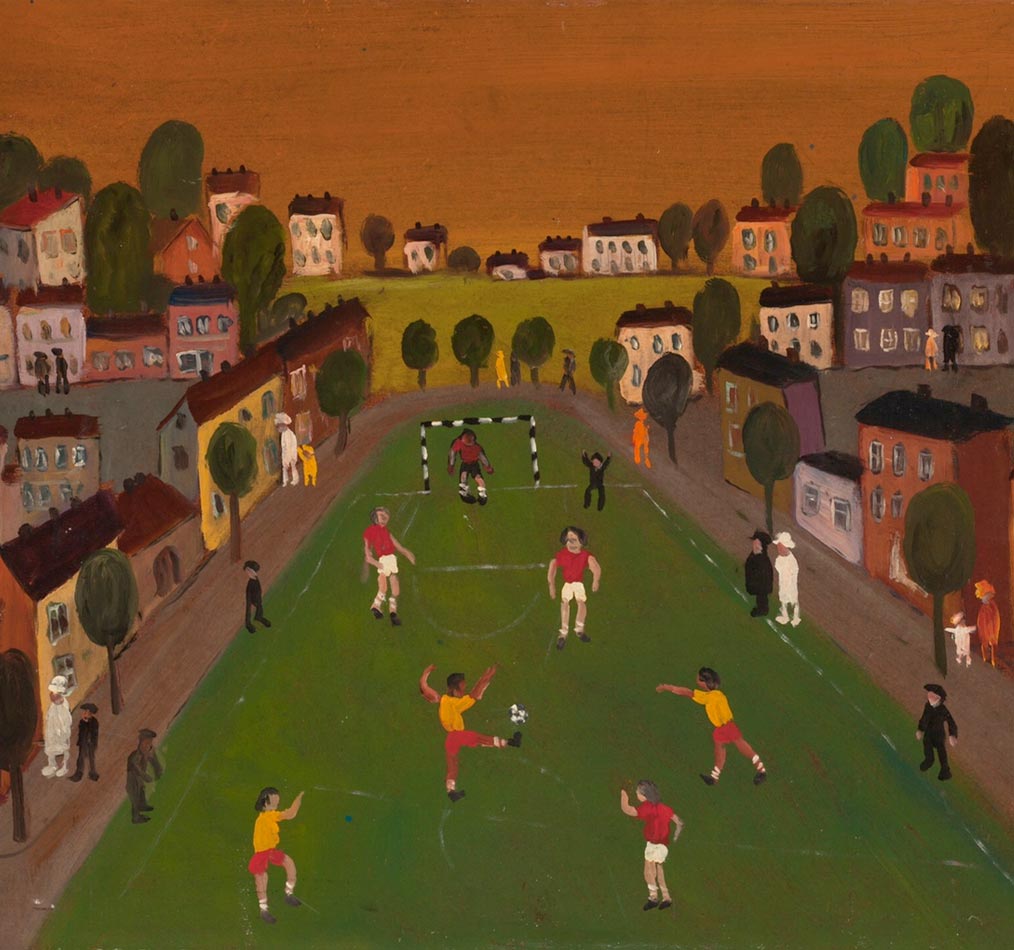 Born in the village of Panasowka in a former Polish area of Ukraine, Bronisław Krawczuk began his artistic career by painting glass fragments after being inspired by a stained-glass window he saw in a church. In 1957 Krawczuk repatriated to Poland with his wife and children, settling in the industrial town of Gliwice, Silesia. While working odd jobs to support his family, he painted the fields and landscapes of his native village, which contrasted starkly with the smokestacks of Silesia. His work found buyers, and he eventually entered his paintings into local exhibitions. Krawczuk's work is in the collections of several Polish museums.
Portfolio of Work
Click Arrows to View More Artwork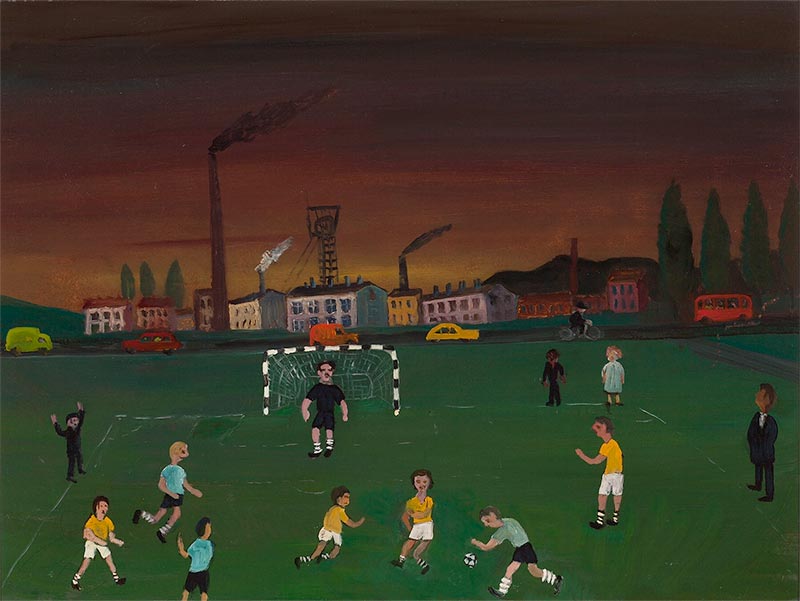 Soccer Fields, n.d.
Oil, felt
Polish
Donated to the Milwaukee Art Museum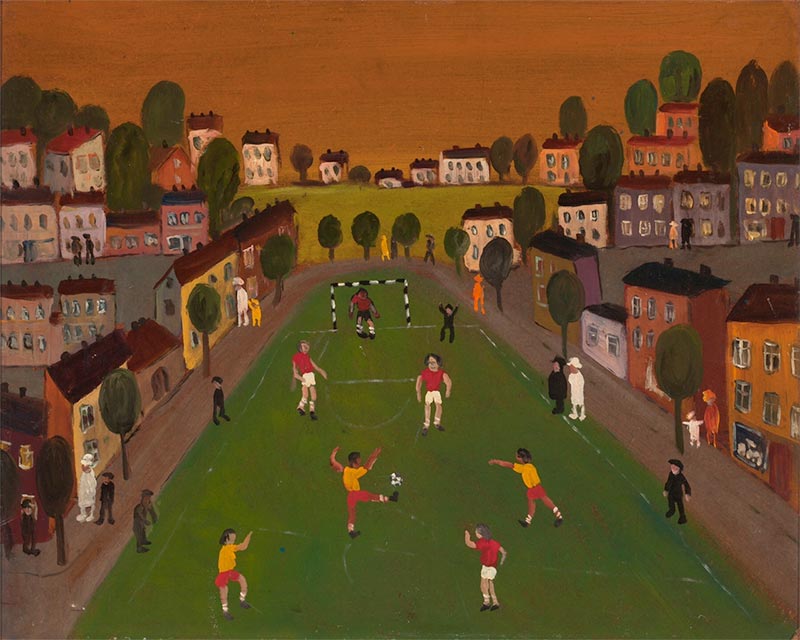 Soccer Fields, n.d.
Oil, felt
Polish
Donated to the Milwaukee Art Museum