Dora Holzhandler
1928, British, b. France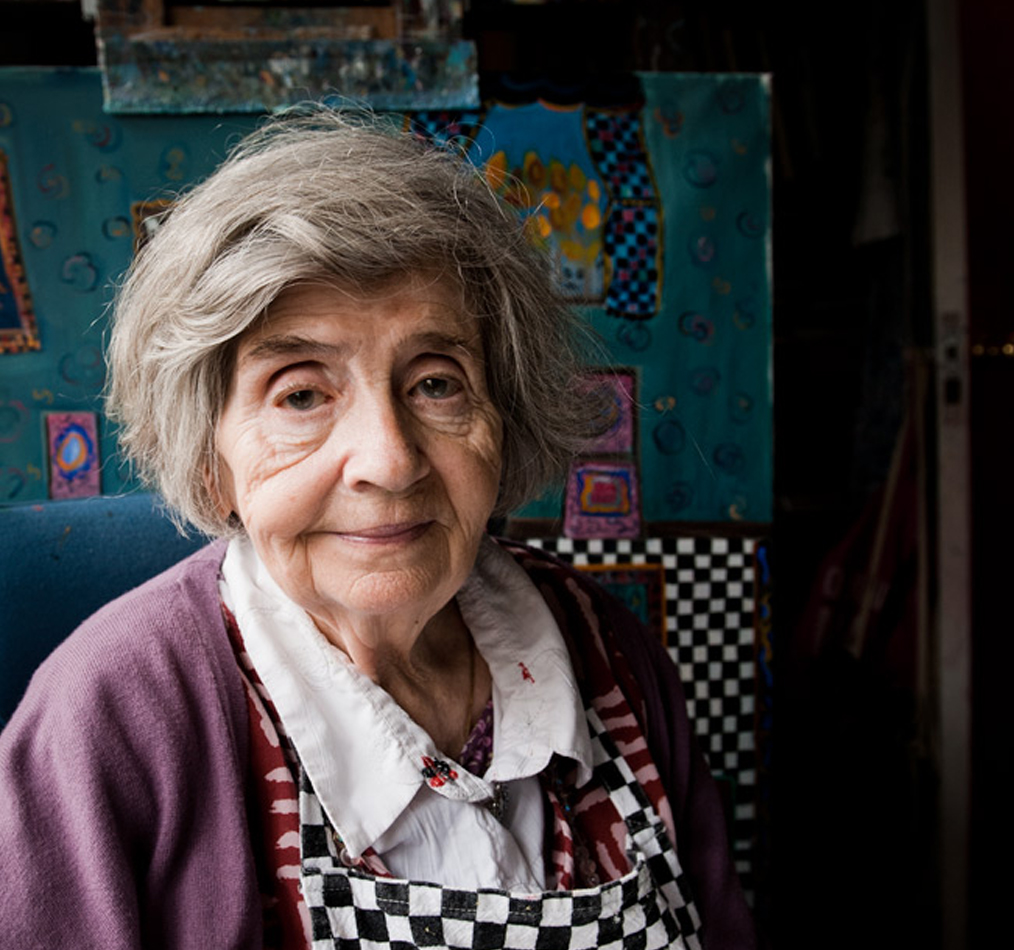 Born in Paris to parents of Polish Jewish descent, Dora Holzhandler moved with her family to London in 1934. At the age of nineteen, she enrolled in the Anglo-French Art Centre, located in St. John's Wood, London. While there she met fellow art student George Swinford, and the two were married, moved to Hampstead, and raised three daughters. Her work was included in the 1949 exhibition Young Contemporaries in London and has been exhibited internationally ever since. Her paintings feature gardens, domestic scenes, or scenes from Jewish life and are infused with a sense of mysticism rooted in her study of Buddhism and other Eastern philosophies.
Portfolio of Work
Click Arrows to View More Artwork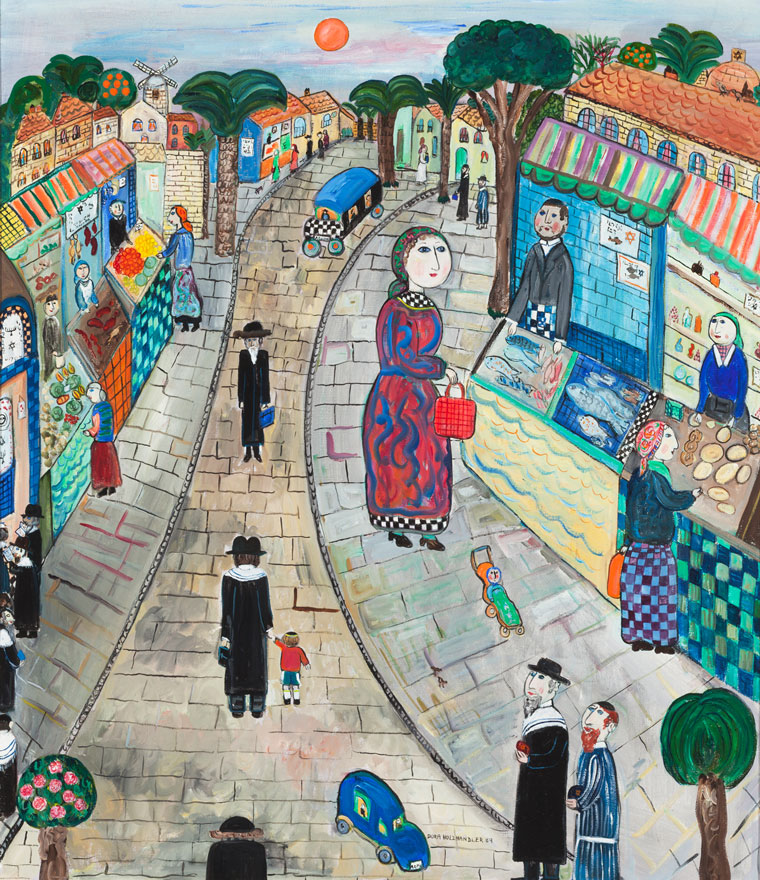 Moses Montefiore Market Jerusalem, 1989
Oil on canvas
French
Donated to the Milwaukee Art Museum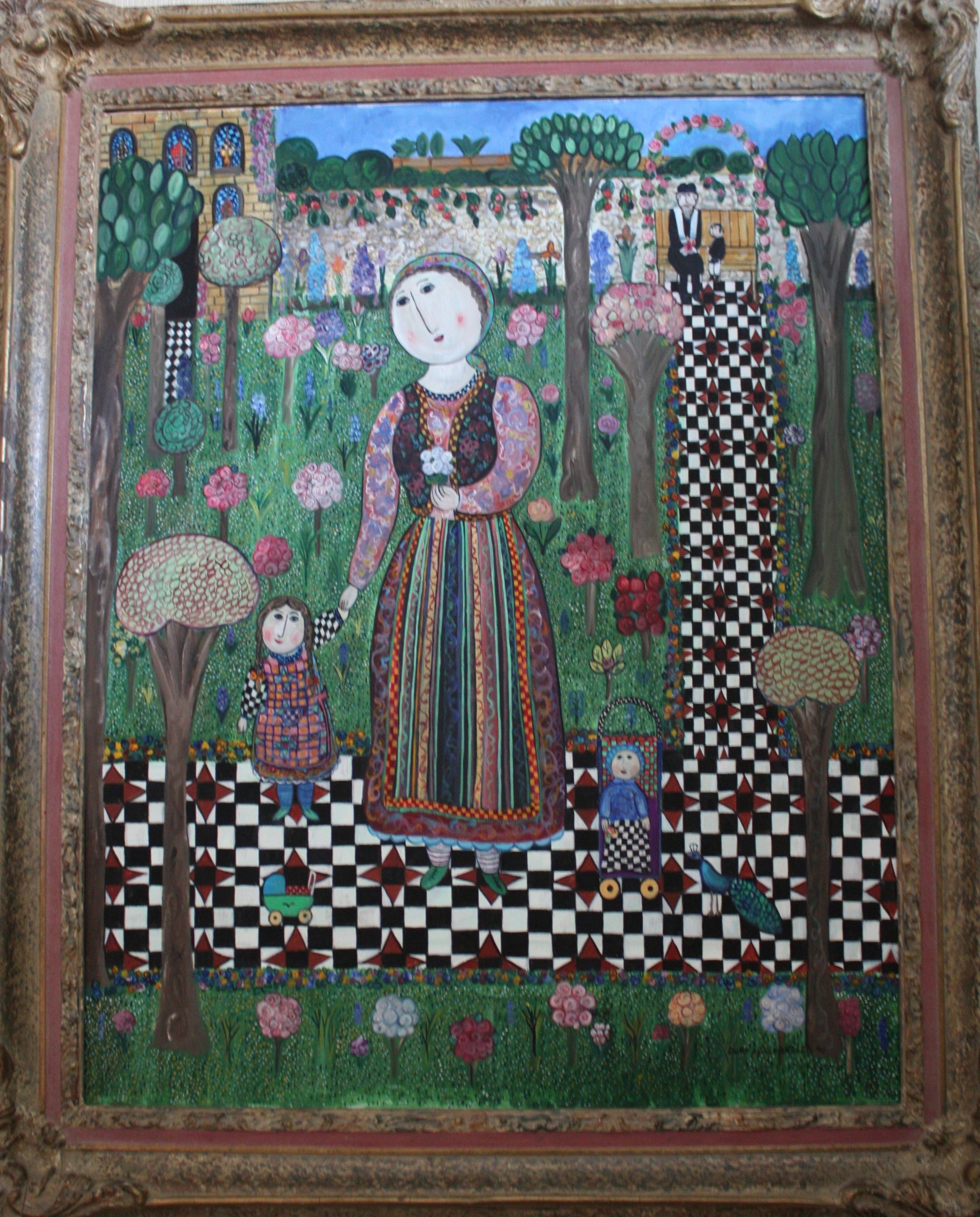 Untitled n.d.
Oil on canvas
French