Eugene Von Bruenchenhein
1910–1983, American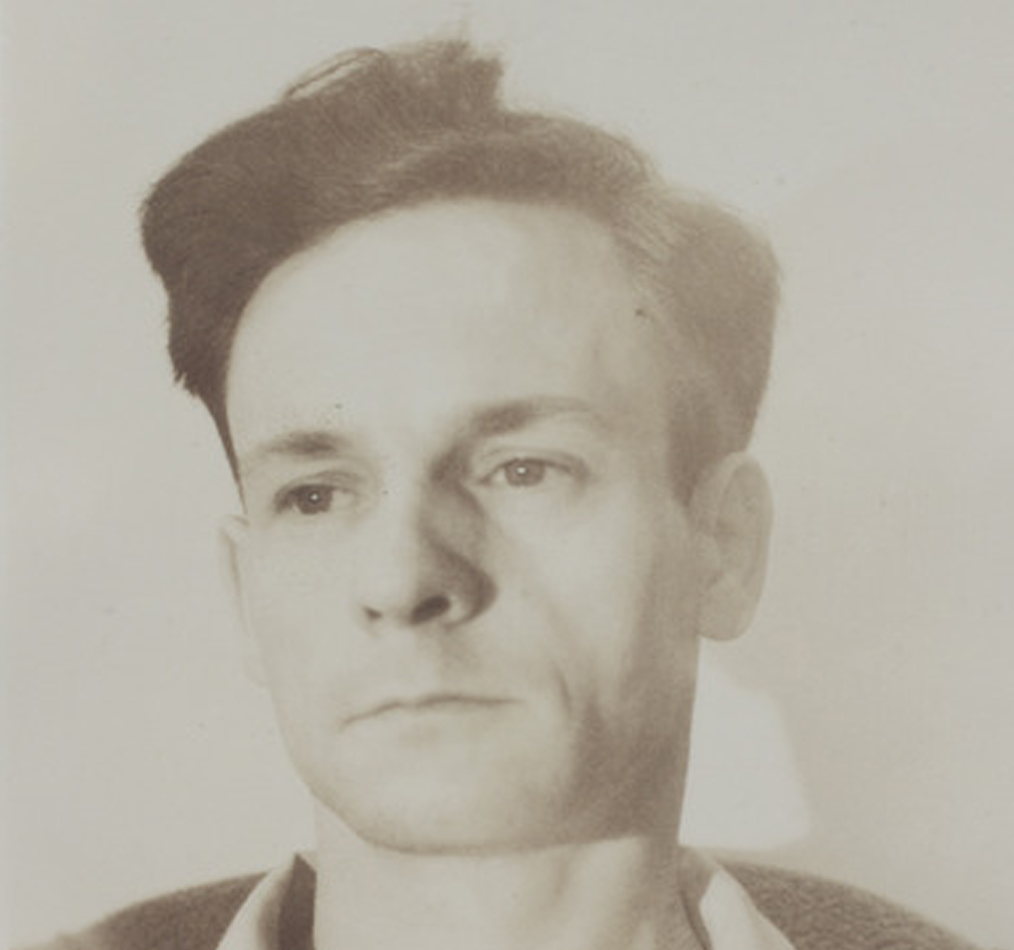 Although unrecognized for his art during his lifetime, Eugene Von Bruenchenhein was well aware of his many talents. The plaque above his kitchen door read, "Eugene Von Bruenchenhein, Freelance Artist—Poet and Sculptor—Inovator, Arrow maker and Plant man—Bone artifacts constructor—Photographer and Architect—Philosopher." After working in the greenhouse and bakery by day, he devoted his evenings to creating thousands of works: photographs, paintings, poetry, delicate sculptures formed from fowl bones, and ceramic masks and vessels made from clay that he dug and fired in his own hearth.
Born in Marinette, Wisconsin, Von Bruenchenhein was raised by his father, a sign painter, and his stepmother, a former schoolteacher who wrote pamphlets about philosophical and spiritual topics and who painted for pleasure. In 1943 he married Eveline "Marie" Kalk, who became the subject of glamorous photographs in which she donned ornamental and exotic costumes, including crowns and jewelry made by the artist. Von Bruenchenhein's perspective is intimate and adoring, and he occasionally layered two negatives to soften the image of his muse. His collection of slides and photographs of 1940s pinup models and atomic tests in the Marshall Islands also inspired him.
Von Bruenchenhein's H-Bomb series of varnished paintings reflect his interest in science. He explored many media and used his fingers and various tools—including combs, a hairbrush, sticks, and leaves—to scratch pigment onto cardboard and Masonite coated with white enamel. After his death, a friend of Von Bruenchenhein's, a police officer named Daniel Nycz, brought his work to the attention of the Milwaukee Art Museum, which in turn contacted the John Michael Kohler Arts Center. His work is now in the collections of many museums across the United States and was recently highlighted in solo exhibitions at the American Folk Art Museum in New York and Intuit: The Center for Intuitive and Outsider Art in Chicago.
Portfolio of Work
Click Arrows to View More Artwork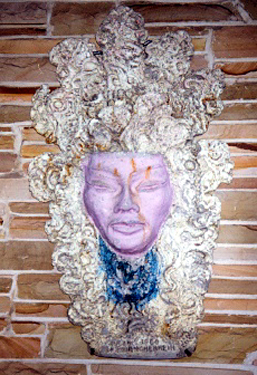 Untitled, 1960
Concrete and mixed media
Donated to the Milwaukee Art Museum