Friedrich Schröder-Sonnenstern
1892–1982, German (b. Lithuania)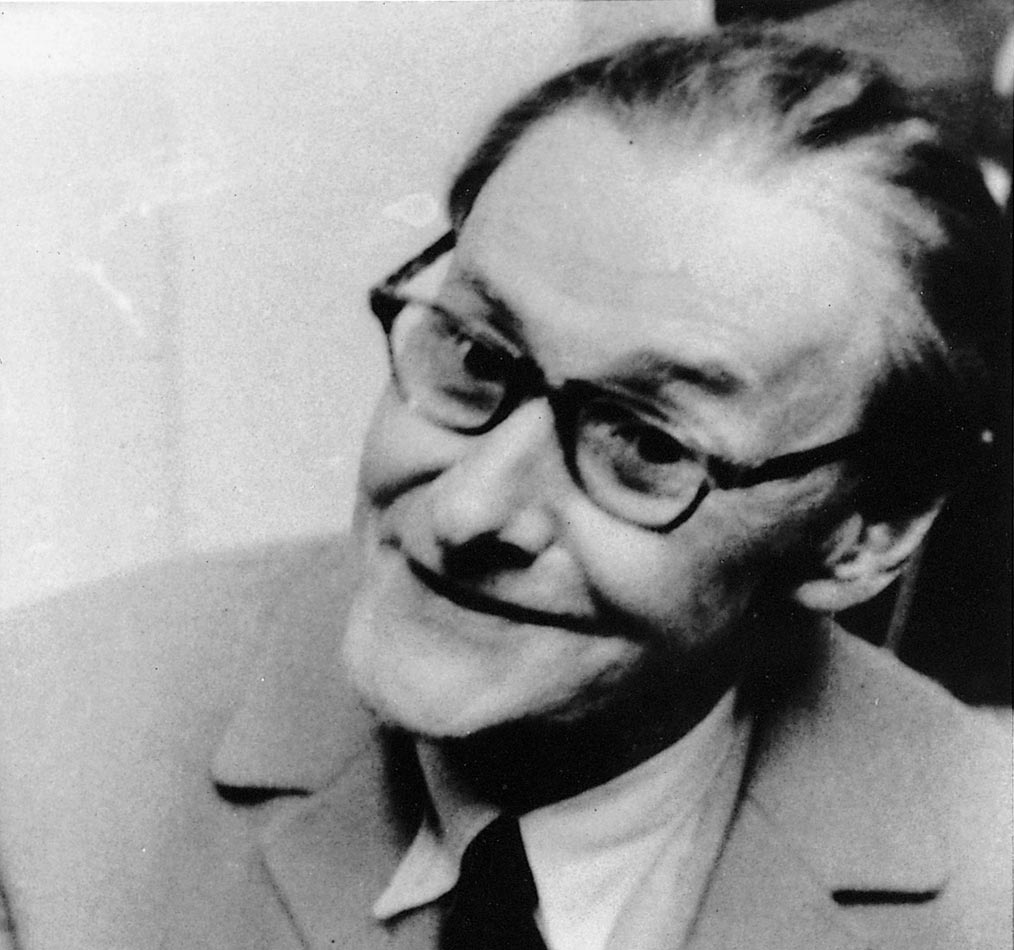 Friedrich Schröder-Sonnenstern's allegorical drawings, made in pencil and crayon layered over paint washes, are charged with symbolism and sexuality. The shapes of the many eyes—looking out from unexpected places—of the slyly grinning, hybrid creatures in these surreal works seem to suggest female anatomy.
Born in Kaukehmen (renamed Kuckerneese in 1938), Lithuania, Schröder-Sonnenstern was the second of thirteen children. His father was a postal official and alcoholic. At the age of fourteen, Friedrich was sent to a home for delinquents and subsequently to several correctional institutions. In 1910 he was accused of stealing from a farm where he worked. After he pulled out a knife during his arrest, he was committed to a psychiatric hospital for five months, an experience that inspired him to write poems condemning social injustice. Schröder-Sonnenstern was institutionalized again in 1917 for smuggling while working for the postal service. He used some of his profits from working as a healer, astrologer, and clairvoyant to buy sandwiches for victims of inflation in the 1920s. Hospitalized again in 1930 for debts and for posing as a medical doctor, he met an artist and started drawing in 1933.
After his release, Schröder-Sonnenstern lived in Berlin with his companion until her death in 1964. He sold wood to make money, then began actively making art when excess fluid accumulation around his knee joint temporarily prevented him from walking. He was able to earn a living from selling his work, and during his lifetime, exhibitions were held throughout Germany and in Paris and Tokyo. Schröder- Sonnenstern died in West Berlin. In 2011, a major survey of his work at Michael Werner Gallery in New York enjoyed critical acclaim.
Portfolio of Work
Click Arrows to View More Artwork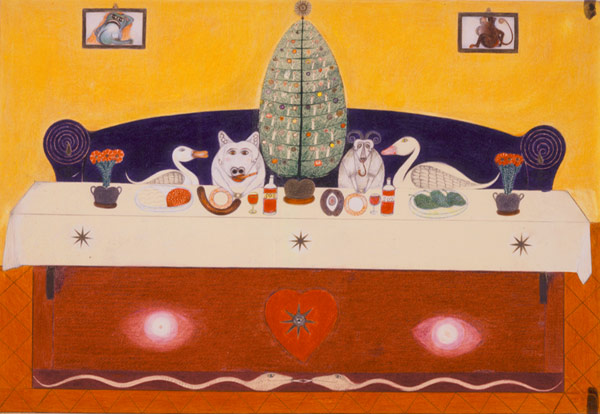 Schonwarsia Mondmarchen, 1954
Colored pencil and crayon on paper
German (b. Lithuania)
Donated to the Milwaukee Art Museum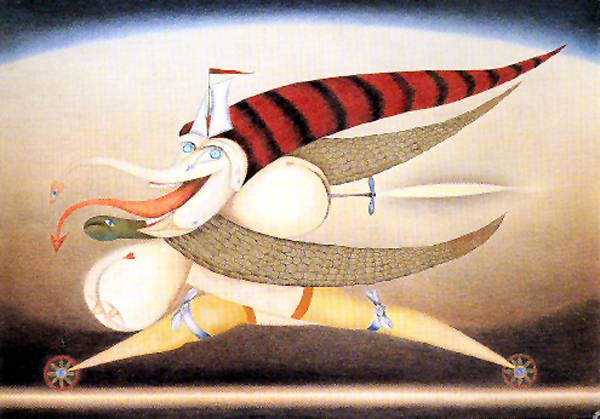 Die Damonin der Eile (The Demoness of Urgency), 1958
Pastel on cardboard
German (b. Lithuania)
Donated to the Milwaukee Art Museum
Moon Prisoners, 1955
Colored pencil and crayon on board
German (b. Lithuania)
Donated to the Milwaukee Art Museum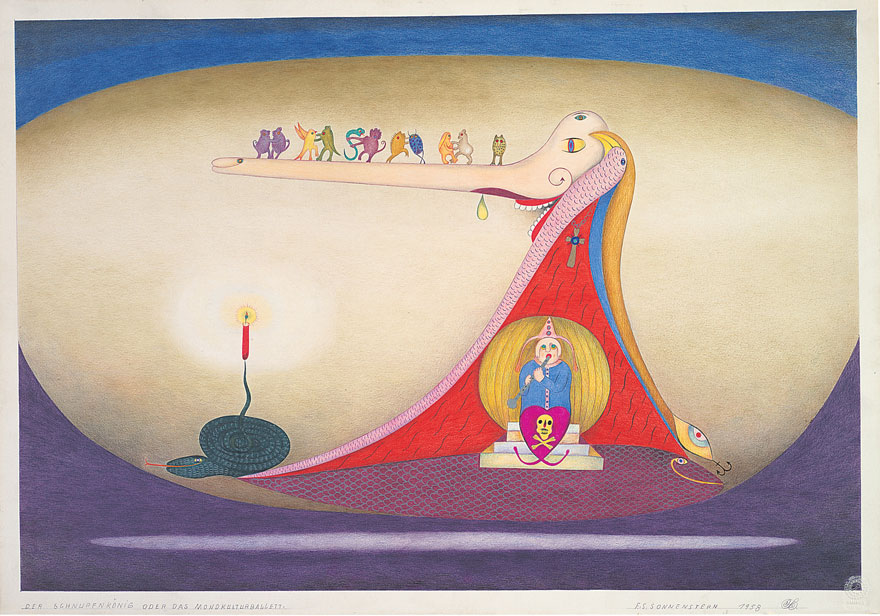 The King of Sniffles
Colored pencil and crayon on board
German (b. Lithuania)
Donated to the Milwaukee Art Museum
Untitled
Colored pencil and crayon on board
German (b. Lithuania)