Jephan de Villiers
b. 1940, French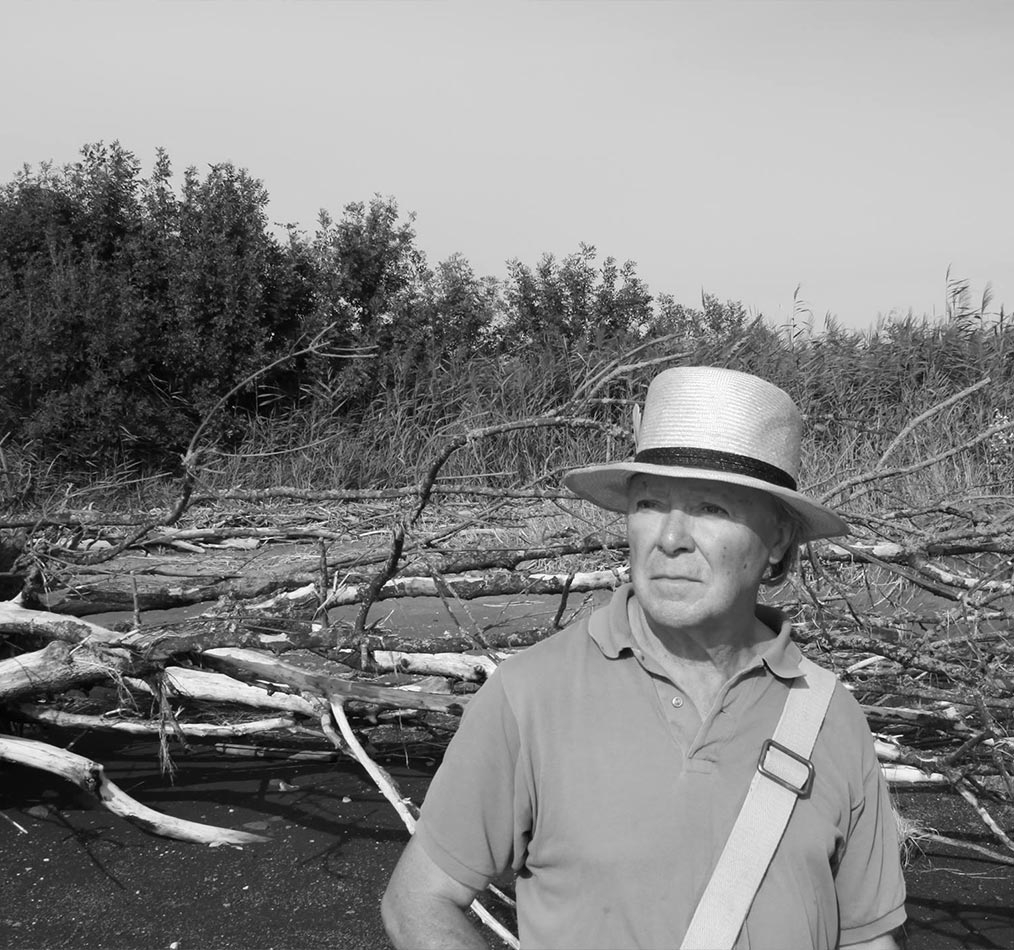 Jephan de Villiers's sculptures are made of dried natural materials that he collects from the Sonian Forest in Brussels and the shores of Long Island, New York. Because de Villiers responds to and preserves these materials but does little to alter them, the overall texture and palette of his work are true to the dryness and earthy tones of autumn. The exception is his small carvings of light-colored, masklike faces. With these he assembles vignettes—part of a mythical realm that he named Arbonia and has worked on for decades— with groups of standing figures, some winged, staring wide-eyed, open-mouthed, as if they are witnessing a historically momentous or transcendent event. These nomads bear the history and memories of their culture in the form of scrolls, tools, and packages on boats and carts. A master of the dramatic scene, de Villiers also designs theater sets.
Portfolio of Work
Click Arrows to View More Artwork
Reve d'envolement porte par la foret tranquille, 1999
Mixed media
French
Donated to the Milwaukee Art Museum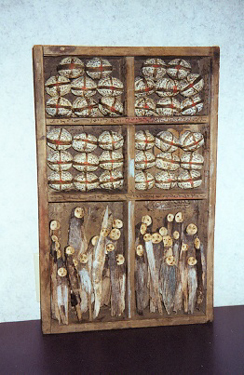 Thirty-four Fragments of Memory, 1995
Mixed media
French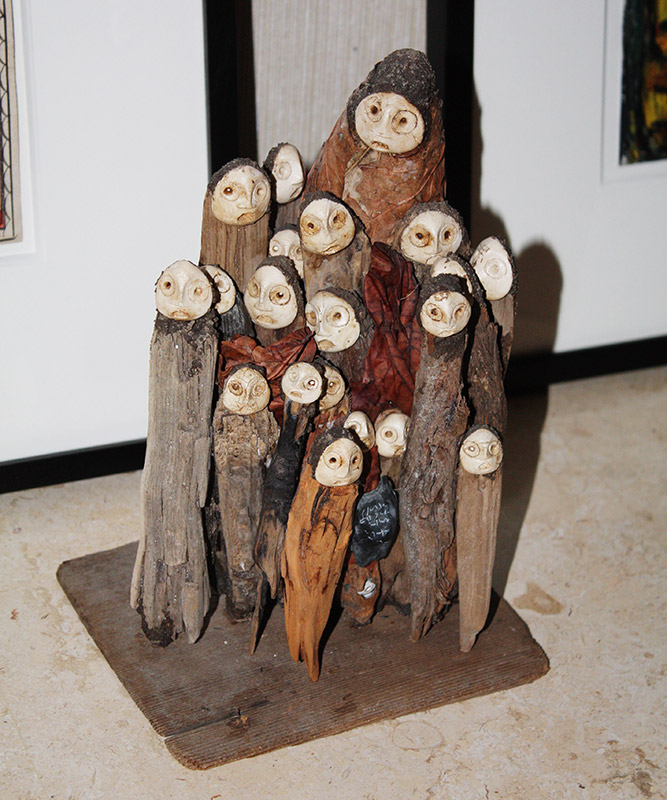 Untitled, n.d.
Mixed media
French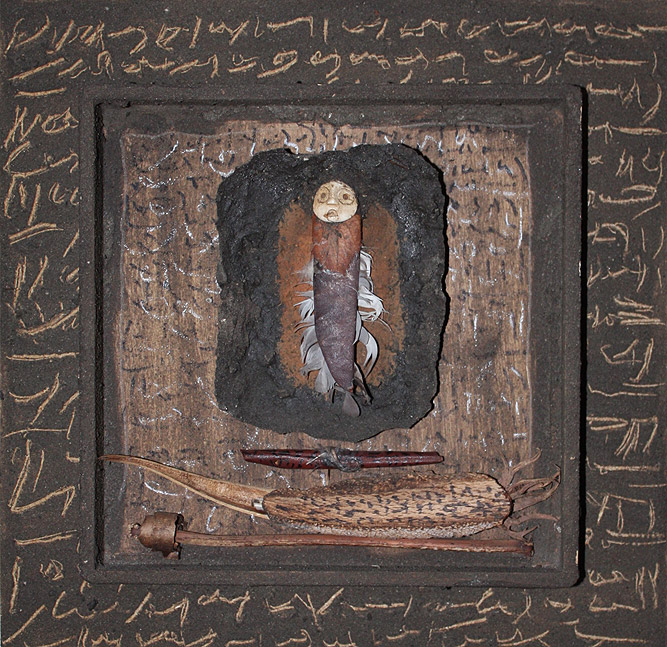 Untitled, n.d.
Mixed media
French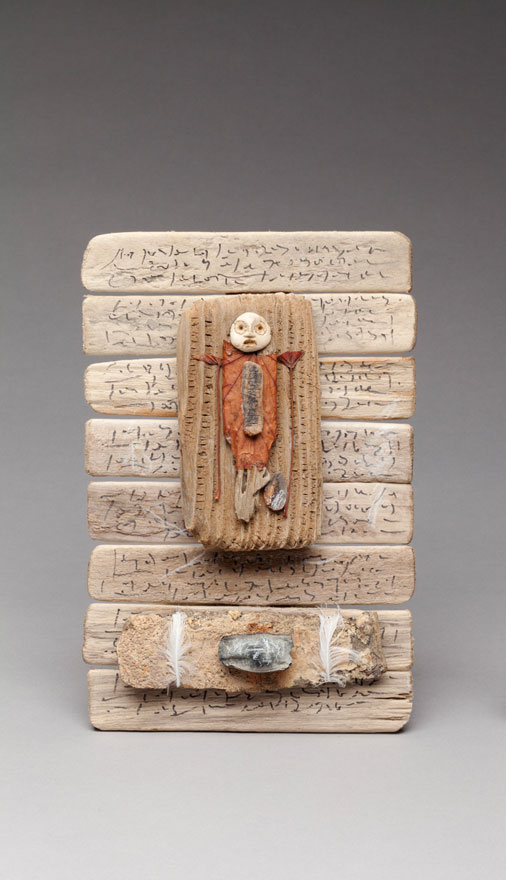 Veilleurs du board du monde, 1999
Wood with applied collage elements
French
Donated to the Milwaukee Art Museum
De Villiers was born in Chesnay, France. He grew up observing his natural surroundings and seeing the works of Constantin Brancusi, Alberto Giacometti, and Ossip Zadkine at the Musée d'Art Moderne in Paris. In a poem, an older de Villiers remembers his childhood illness and, confined to his room, imagines scenes of the outside world and his desire to be in nature. He has lived and worked in London, Brussels, and the Gironde region, in southwestern France, and has installed his work at places of spiritual import around the world, such as the source of the Ganges at Gaumukh, in the Himalayas.