Justin McCarthy
1891/92–1977, American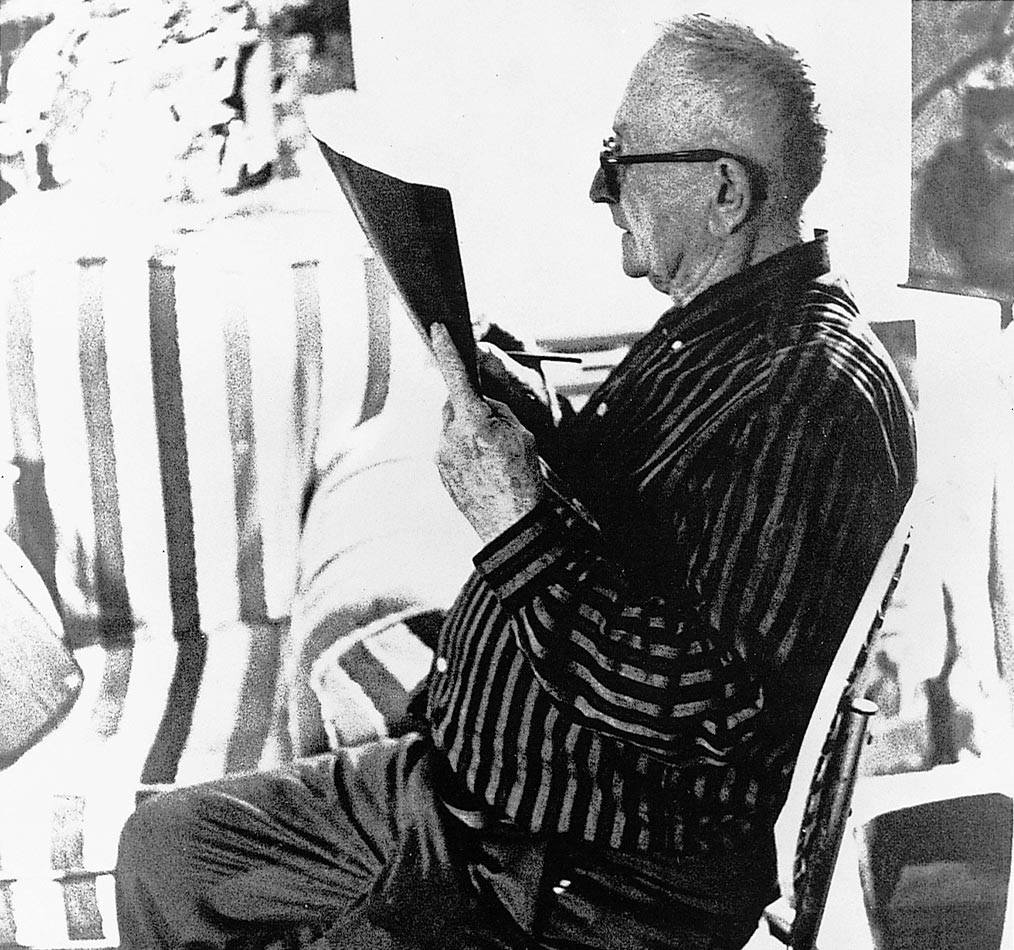 Justin McCarthy grew up in a wealthy family in Weatherly, Pennsylvania. After his younger brother died of pneumonia in 1907, the family sought consolation by visiting Europe and its museums. McCarthy's father, a newspaper executive and investor, died in 1908, possibly committing suicide due to the death of his son and his financial losses in the Panic of 1907. McCarthy's mother raised him and sent him to the University of Pennsylvania Law School. He failed his second-year exams and left school. McCarthy suffered a nervous breakdown and was admitted to a Pennsylvania state psychiatric hospital in 1915. Toward the end of the five years that he remained in the hospital, McCarthy began drawing. When he was released, he returned to live with his mother in the family's large home. He helped manage a local baseball team; worked variously at a warehouse, a cement company, and as a chocolate mixer; and peddled liniment and produce that he grew. He worked at Bethlehem Steel during World War II and later as an aide at the hospital in which he was formerly a patient. When he was dismissed, he took up peddling again.
Portfolio of Work
Click Arrows to View More Artwork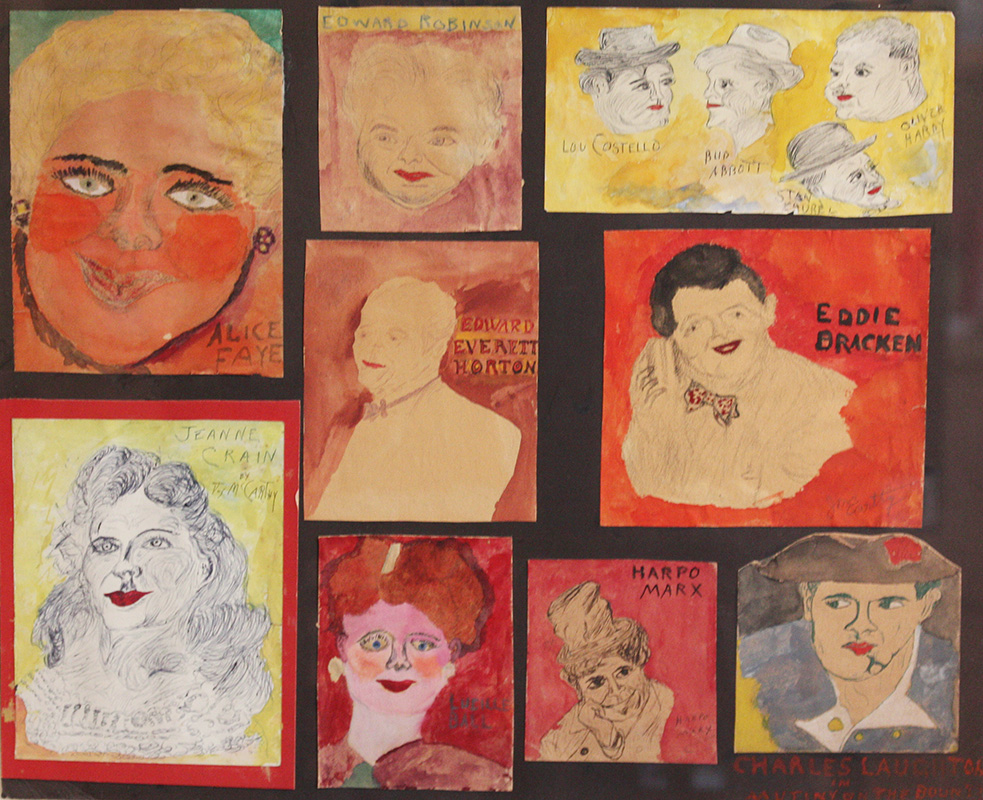 Assemblage of Movie Stars, 1940
Mixed media on paper
American
Donated to the Milwaukee Art Museum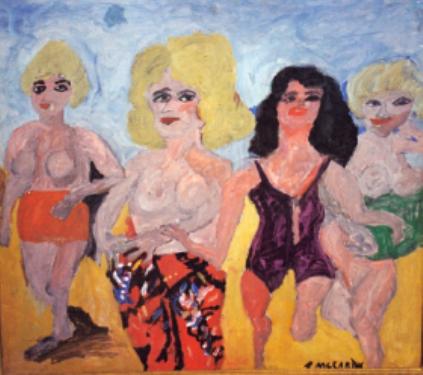 Bathing Beauties, 1960
Oil on masonite
American

Nude (Blonde), 1950
Oil on board
American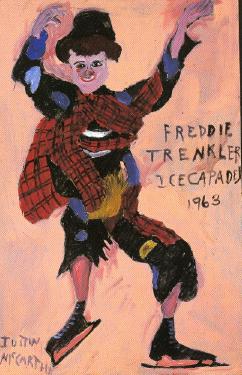 Freddie Trenkler, 1963
Oil on board
American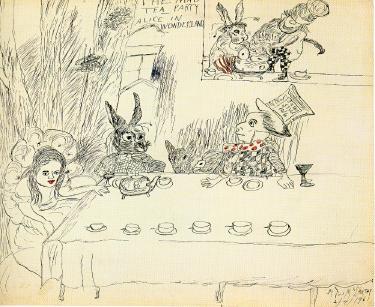 The Mad Tea Party, 1961
Ink on paper
American
Donated to the Milwaukee Art Museum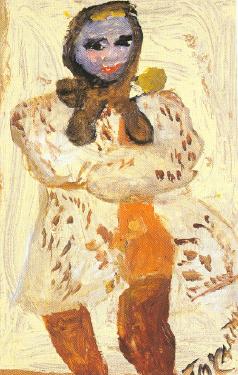 Marilyn, 1965
Oil on board
American
Donated to the Milwaukee Art Museum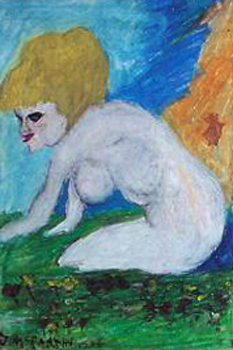 Marilyn (Nude), n.d.
Oil on paper
American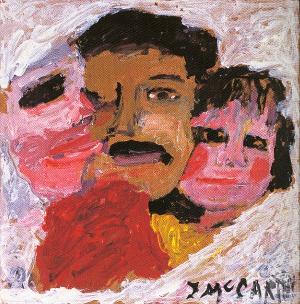 Three's a Crowd, 1960
Oil on board
American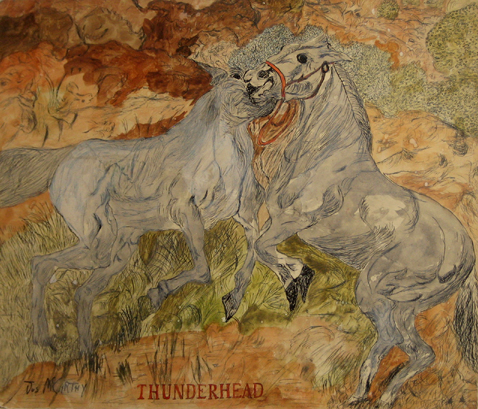 Thunderhead, n.d.
Ink and watercolor on paper
American
McCarthy started making ink line drawings and paintings around 1920 and continued through the 1970s. His expressionistic paintings evince his fascination with cinema and Hollywood stars. He also painted sports figures, scenes from the Bible, landscapes, and still lifes in watercolor, acrylic, and oil. He peddled his own works, nailing them to fences or laying them on lawns, and his prices were high for an unknown artist. Artists and collectors Dorothy and Sterling Strauser first collected and promoted McCarthy's work after seeing it in an art show in Stroudsburg, Pennsylvania, in 1962.
After his mother died in 1940, McCarthy lived alone in the family home until his death. During his lifetime, McCarthy's work was exhibited at the Museum of Modern Art and the Museum of American Folk Art in New York and the Pennsylvania Academy of the Fine Arts in Philadelphia.