Mr. Imagination
1948 - 2012, American
Mr. Imagination was born Gregory Warmack in Chicago and began making art in the early 1980s, carving figures out of found pieces of industrial sandstone (a by-product of the steel-manufacturing process). He has continued making artworks out of discarded and salvaged materials, including bottle caps, glass and ceramic shards, buttons, spark plugs, paintbrushes, and CDs. The recurring figure in his work bears a striking resemblance to the artist himself. Mr. Imagination has received a number of major commissions, including those from the House of Blues restaurants in Chicago, Las Vegas, and Orlando; from Coca Cola at the 1996 Olympics in Atlanta; and from the Chicago Children's Museum.
Portfolio of Work
Click Arrows to View More Artwork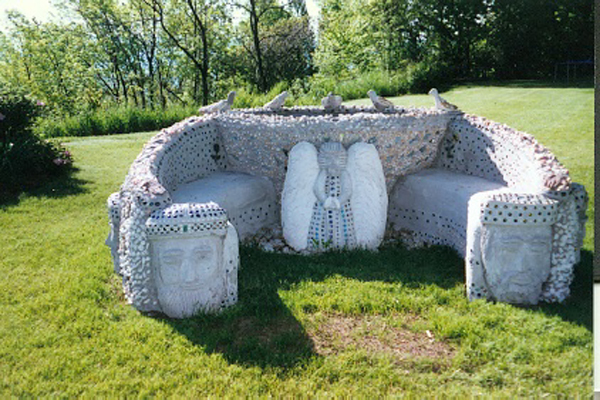 Grotto for Birds, 1996
Concrete and mixed media
American

Staff, n.d.
Mixed media
American
Donated to the Milwaukee Art Museum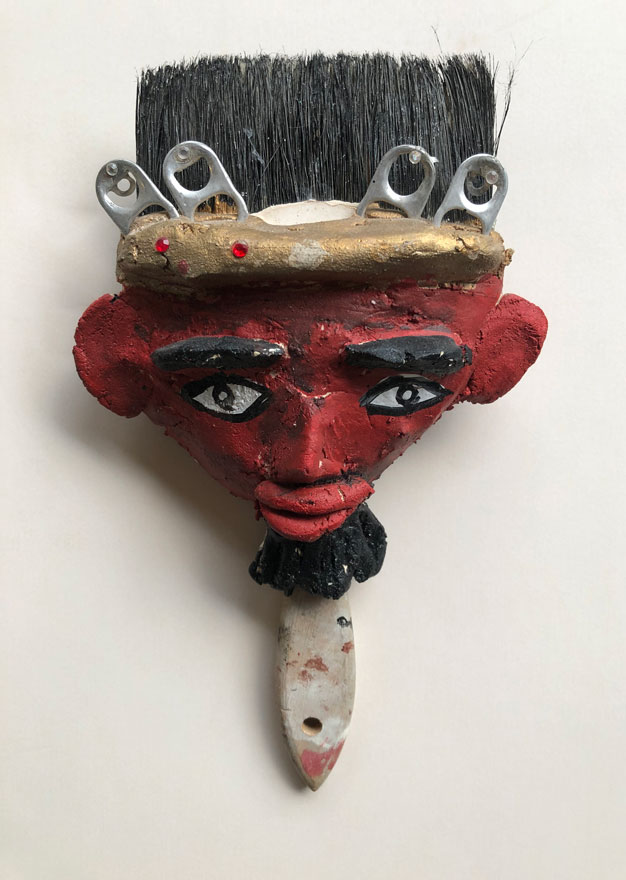 Paint Brush, n.d.
Mixed media