Pat Thomas
American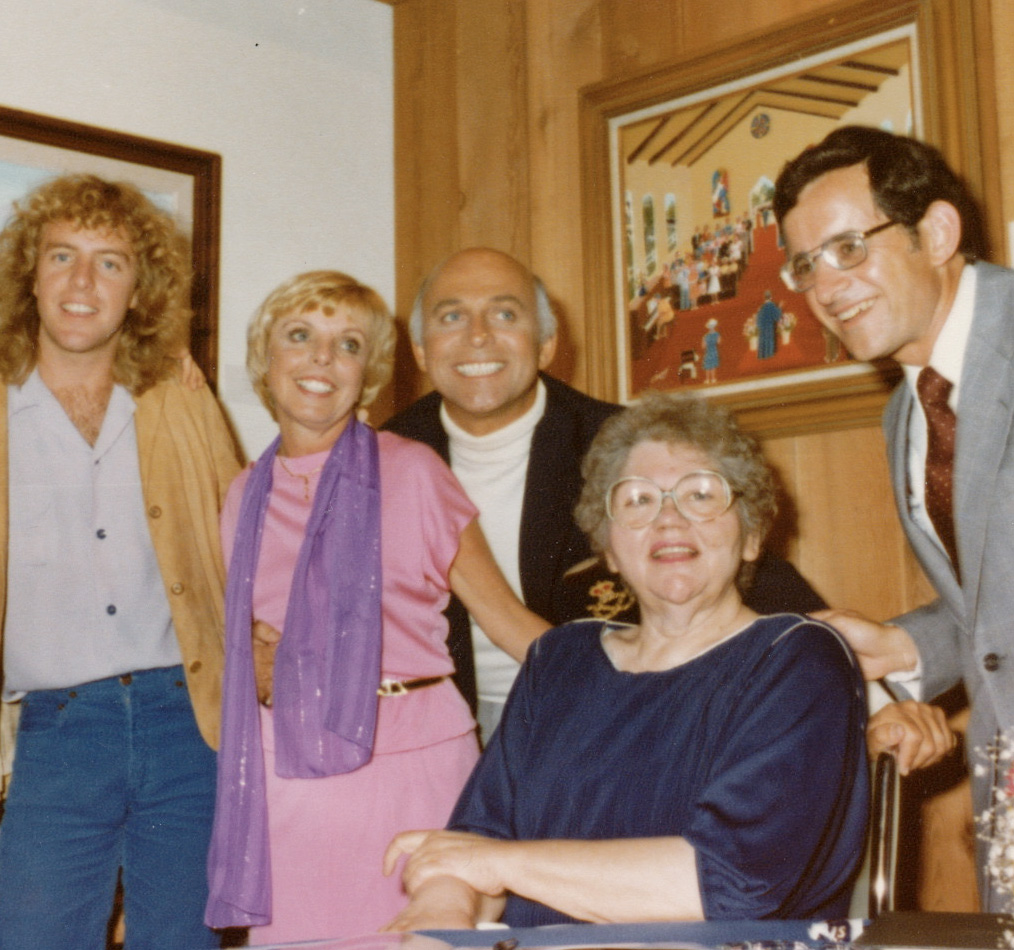 Pat Thomas grew up in Ann Arbor, Michigan and spent much of her childhood on a nearby farm. After marriage in 1944 and travels with the military to Cape Cod, Massachusetts and British Guyana, she returned with her husband to Ann Arbor in 1947. Her life changed dramatically in 1952 when she contracted polio while on a visit to her brother in Milwaukee. Soon to be divorced, Pat remained in Milwaukee to cope with the disease and the prospect of supporting three young children.
Confined to a wheelchair, Thomas began a program of rehabilitation and studied decorative crafts under the tutelage of Dorothea Desormeaux. Soon she became proficient enough to support her family by selling wall hangings, driftwood plaques and apple dolls from her home to the general public and local business concerns. In 1972, the quality of her work attracted the attention of a collector of naïve art who encouraged Thomas to try painting. She accepted the challenge and discovered her remarkable talent for depicting her lifelong memories on canvas.
Events from Thomas's childhood on the farm, travels to the East coast and the tropics; pleasant and challenging experiences were recorded by this self-taught artist. Her goal was "to tap a response in people", and this came to be true of her warm, colorful images of rural life. After only two and a half years, Thomas had her first successful one-woman show and had established herself as one of the country's most renowned naïve painters. Several major exhibitions followed and now her work is displayed in the Governor's mansion in Madison and in several national and international museums and private collections.
Portfolio of Work
Click Arrows to View More Artwork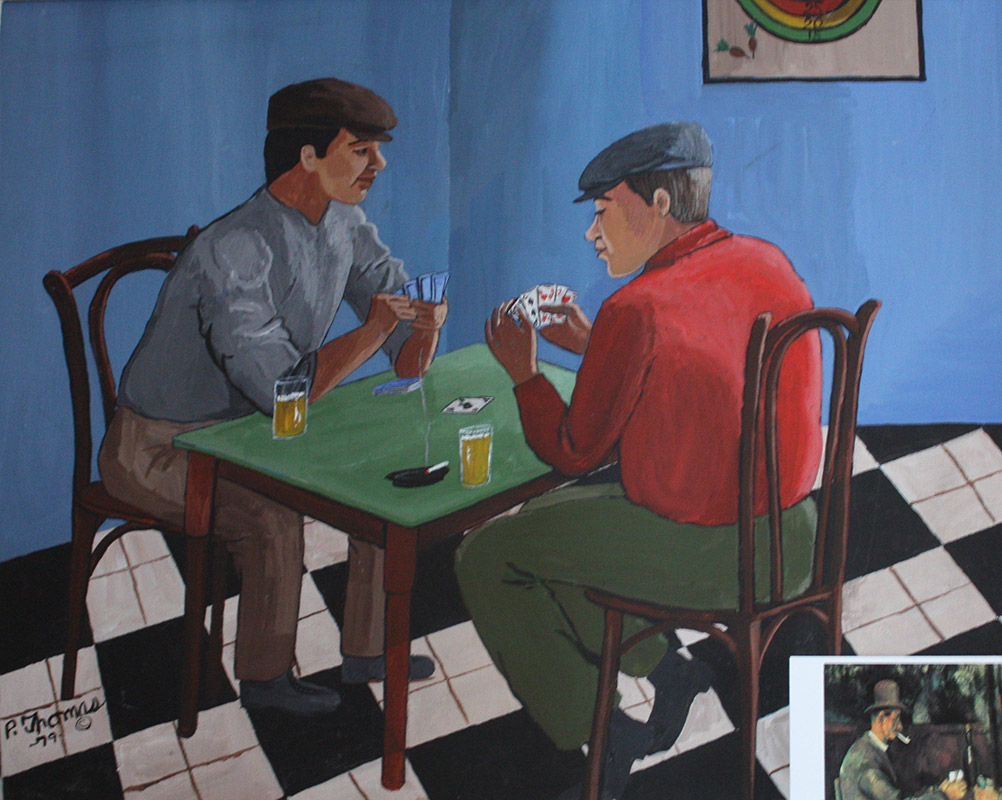 The Card Players, 1979
Acrylic on Board
American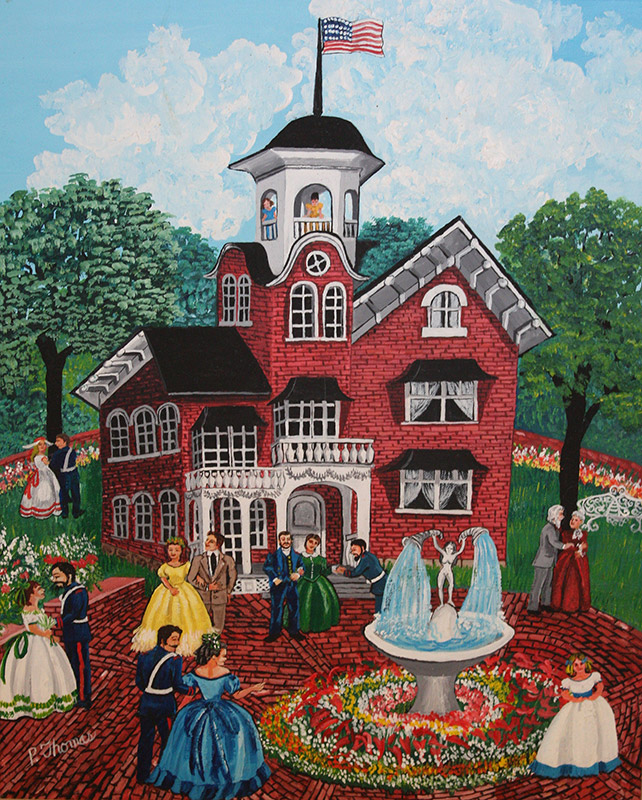 General Grant's Home, Galena, IL, n.d.
Acrylic on board
American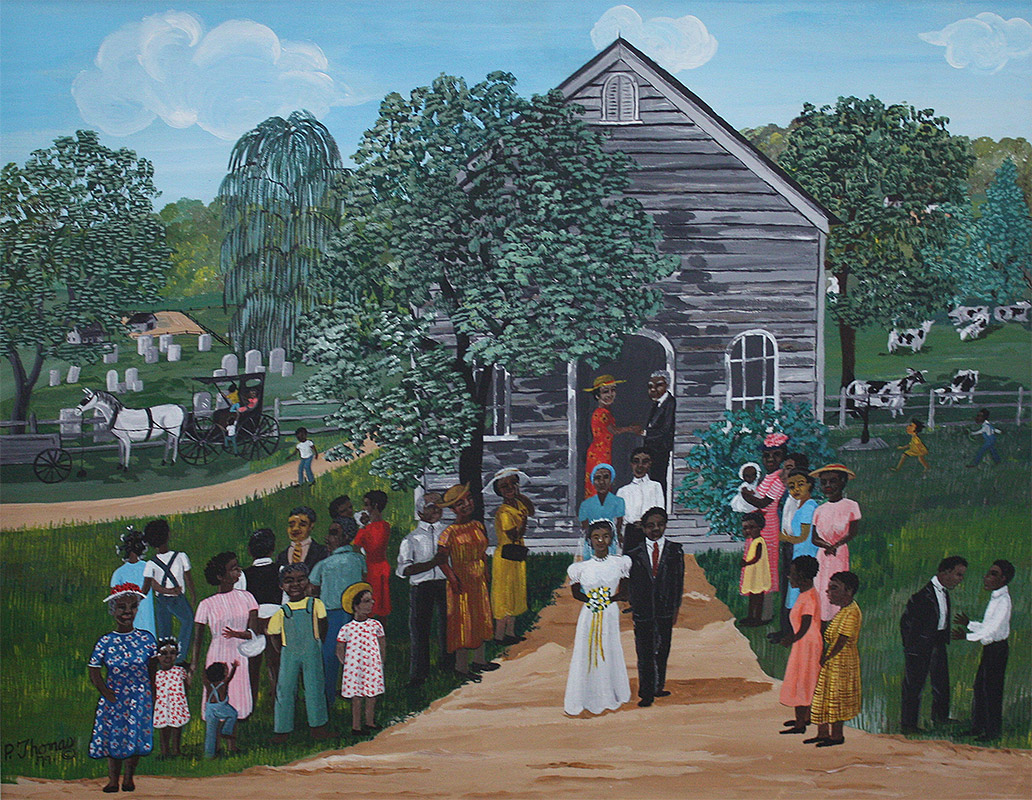 Wedding in Guyana, 1979
Acrylic on board
American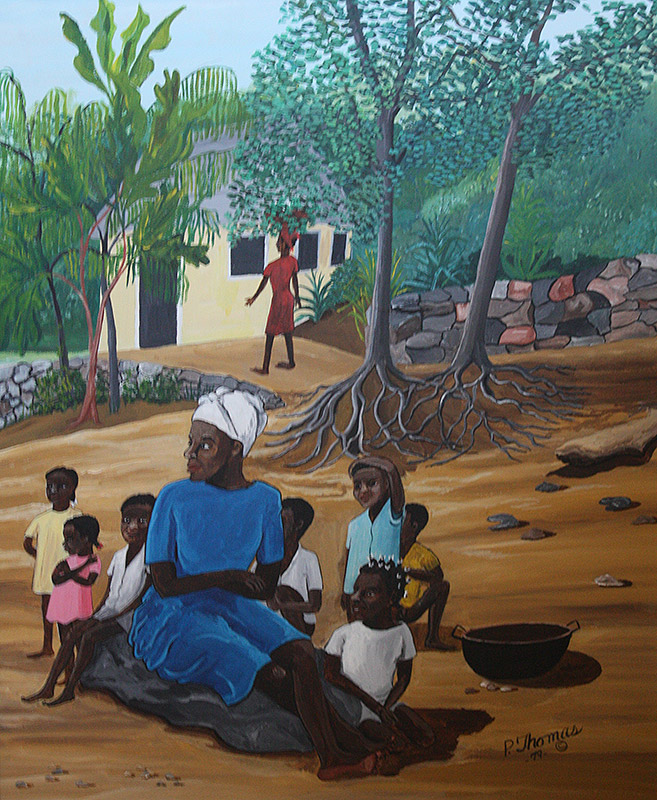 Bus stop in Guyana, 1976
Acrylic on board
American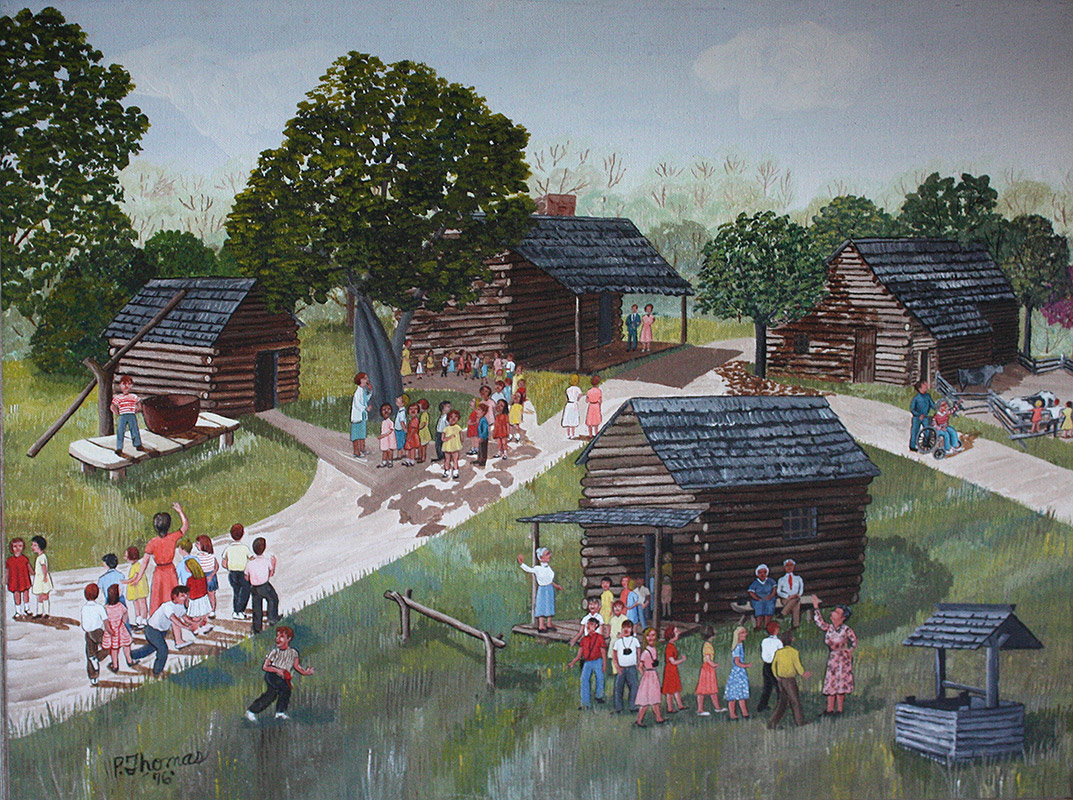 Pat's Visit to New Salem, IL, 1976
Acrylic on board
American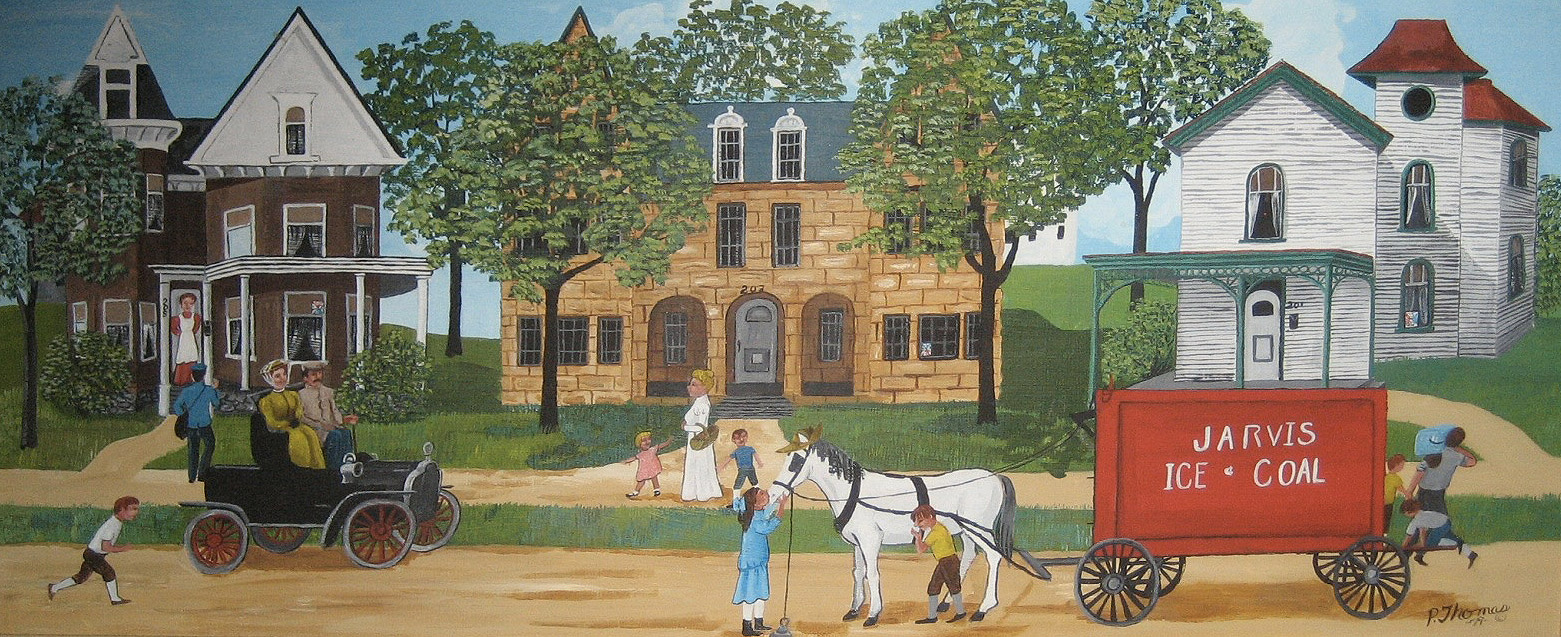 Jarvis Ice and Coal, 1979
Acrylic on board
American