Rosemarie Koczy
1939–2007, American/Swiss (b. Germany)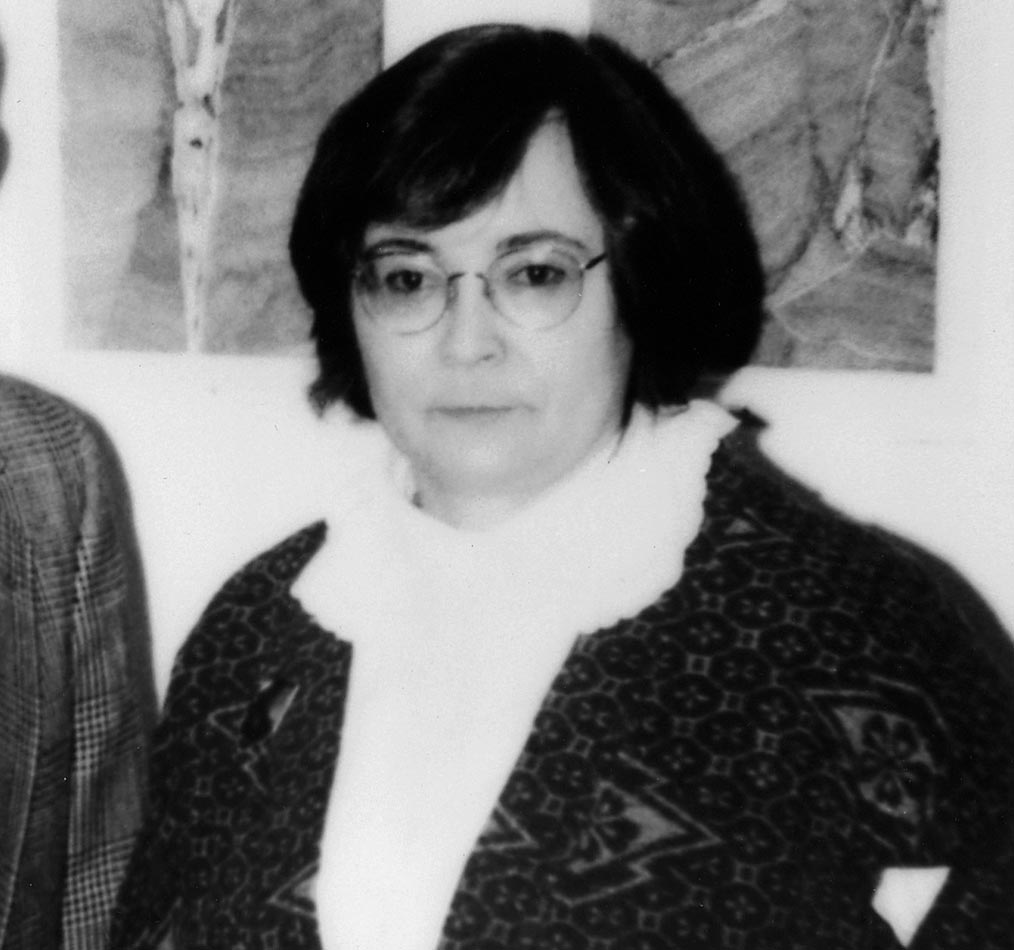 While Rosemarie Koczy was not trained in drawing, the visual acumen she developed in tapestry design and production informed her drawings. In 1975, frustrated with the limitations of tapestry, she began drawing—often with two hands, thanks to her weaving skills—ultimately penning more than twelve thousand ink works memorializing the victims of the Holocaust. Written on the back of her drawings are the words "I Weave You a Shroud."
Koczy was born in Recklinghausen, Germany. She moved to Geneva in 1959 to study at the École des Arts Décoratifs, graduating with distinction in 1965. She became known in Europe for her tapestries and made hundreds of paintings and wood sculptures. Her work was encouraged by the collector Peggy Guggenheim, Thomas Messer (former director of the Solomon R. Guggenheim Museum), and the artist and collector Jean Dubuffet.
After she married her second husband, the composer Louis Pelosi, in 1984, she moved to Croton-on- Hudson, New York, becoming an American citizen in 1989. Koczy worked in a nursing home and supported the artistic practices of elderly and disabled residents. She also taught art in her studio.
Portfolio of Work
Click Arrows to View More Artwork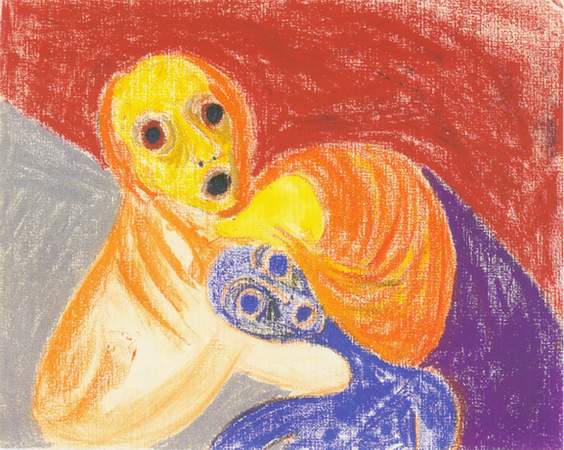 In Memory of my Parents, n.d.
Crayon on paper
Swiss-American (b. Germany)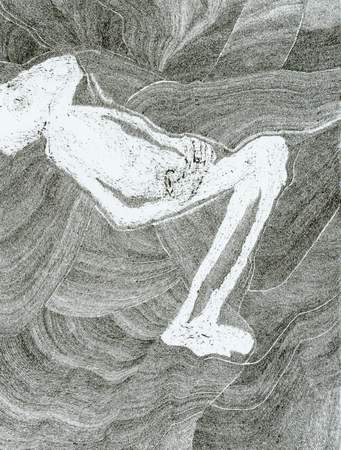 Untitled (11/16/89), 1989
Ink on paper
Swiss-American (b. Germany)
Donated to the Milwaukee Art Museum

Untitled, 1989
Oil on canvas
Swiss-American (b. Germany)
Donated to the Milwaukee Art Museum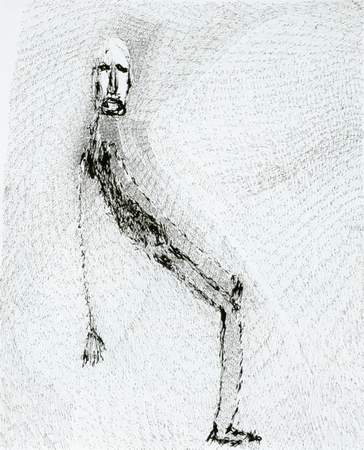 Untitled (5/6/88), 1988
Ink on paper
Swiss-American (b. Germany)
Donated to the Milwaukee Art Museum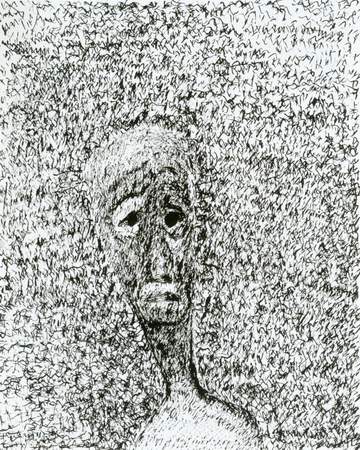 Untitled (5/23/87), 1987
Ink on paper
Swiss-American (b. Germany)
Donated to the Milwaukee Art Museum