Shields Landon Jones
1901–1997, American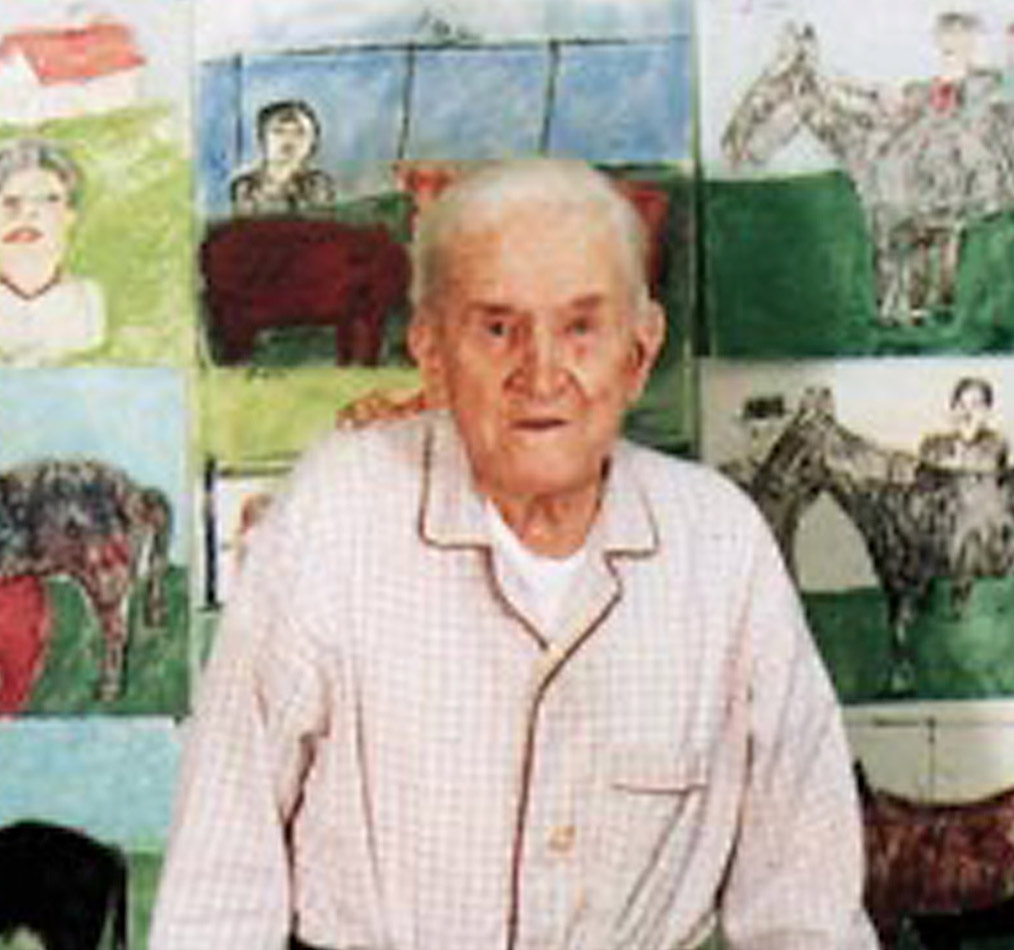 Shields Landon Jones grew up in Indian Mill, in Franklin County, West Virginia. His parents were sharecroppers who later purchased their own farm in Summers County, West Virginia. As a boy he hunted and whittled animals from wood. He taught himself to play the fiddle and banjo, winning a music contest in his preteens.
In 1918 Jones began working for the Chesapeake and Ohio Railroad as a laborer and carpenter. He retired in 1967, when the company switched from steam to diesel-powered locomotives. He had four children with his first wife. After her death in 1969, he built himself a workshop behind his house in Pine Hill, West Virginia, and took up his childhood pastime of carving again. He remarried in 1972.
Jones's early wood sculptures are made of black maple, walnut, and soft yellow poplar wood. His small, expressive figures; foreshortened torsos; and carved heads are of farmers, hunters, fiddlers, and preachers. He carefully defined the details of his humans and animals, first with a bowie knife and later with a chisel and rasp. Having taken a painting class at the YMCA before he retired, Jones also created ink, graphite, pastel, and crayon drawings on paper. Beginning in 1972, he penciled, stained, and painted his sculptures. In the mid-1970s he incorporated opaque paints and started making larger works.
Jones sold his work at a state park and at craft fairs. In 1972 the collector Herbert Waide Hempill Jr., who cofounded the American Folk Art Museum, saw his work at a county fair in West Virginia. Jones's work is now in the permanent collections of the Smithsonian American Art Museum in Washington, D.C.; the American Folk Art Museum in New York; the Abby Aldrich Rockefeller Folk Art Center in Williamsburg, Virginia; the High Museum of Art in Atlanta; and the Rockford Art Museum in Rockford, Illinois. He continued making art into his nineties.
Portfolio of Work
Click Arrows to View More Artwork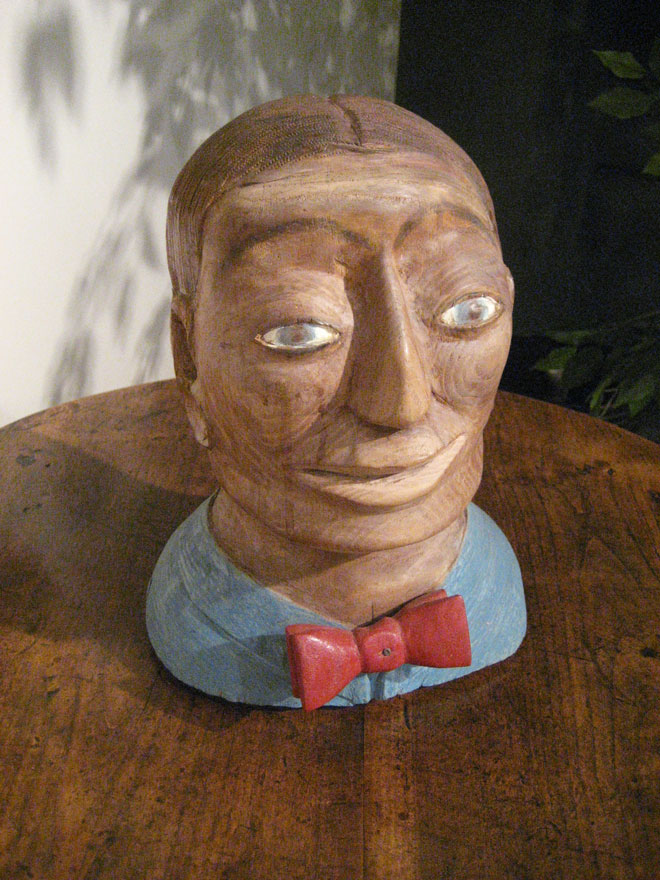 Male Head, n.d.
Carved and painted wood
American
Donated to the Milwaukee Art Museum